GSTR-1 Reports
Every Registered business taxpayer has to submit GSTR-1 form and file it on a monthly or quarterly basis. O2VEND can generate GSTR-1 both in JSON format and Excel Format.
Go to O2VEND Back Office -> Reports -> Miscellaneous Reports Section -> GSTR 1.
Click and open GSTR 1 report and download the JSON format then upload it to the portal or convert the JSON format to excel.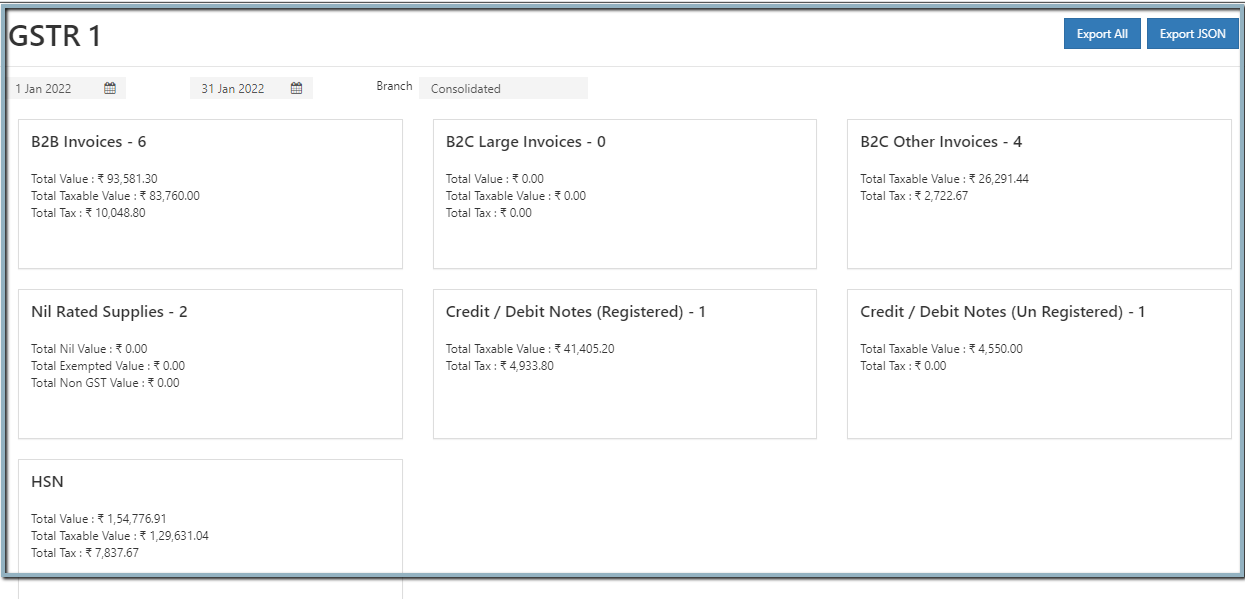 How to view the GSTR-1 reports
Open Back Office
Click Reports Section or use shortcut key (Alt+R) the reports section will be open.
Click Miscellaneous Report to view the report.
Click and open GSTR-1 report.
See the GSTR-1 report with selected branches.
Select the date selection and view the specific month or quarterly sales.
Tip
Use EXPORT ALL and EXPORT JSON options to see the report details.