Stock Valuation Summary
Stock valuation summary is a document or report that provides an overview of the value of all the stock held in a warehouse or other storage facility. It is used to determine the total value of the inventory at a specific point in time. The stock valuation summary will usually include details such as product name, identification, current stock level, unit cost, and total value. The stock valuation summary is useful for warehouse managers, inventory managers and financial managers to evaluate the value of their inventory and to make strategic business decisions. It can be used for accounting, financial reporting, budgeting, tax compliance and other purposes. It also can be used to track the cost of goods sold (COGS) and thus helps in determining the cost of goods sold and gross margin of the company.
This reports provides the information of the Stock valuation based on the total mrp, price and cost of the inventory stock and shows information of the product sku and the quantity of the product against the location.
How to view the Stock Valuation Summary
Open Back Office
Click Reports Section or use shortcut key (Alt+R) the reports section willbe open.
Click Stock Valuation Summary to view the report.
Stock Valuation Summary will be shown for the valuation based on MRP, price and cost.
Use the fillers based on the branches, location and product name.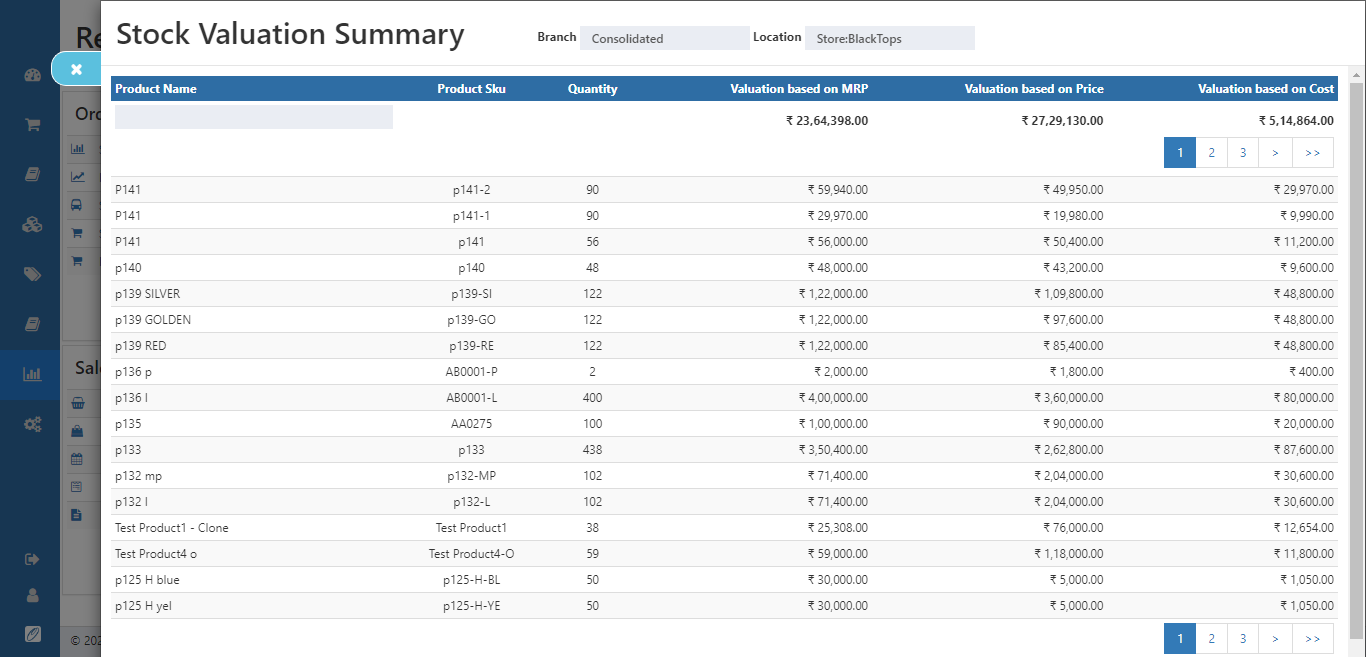 Tip
Use Export All and Export Current Page options to export the report details in to comma seperated CSV file.