Stock Valuation Summary
Stock valuation Summary reports is the current value of a inventory stock.
This reports provides the information of the Stock valuation based on the total mrp, price and cost of the inventory stock and shows information of the product sku and the quantity of the product against the location.
How to view the Stock Valuation Summary
Open Back Office
Click Reports Section or use shortcut key (Alt+R) the reports section willbe open.
Click Stock Valuation Summary to view the report.
Stock Valuation Summary will be shown for the valuation based on MRP, price and cost.
Use the fillers based on the branches, location and product name.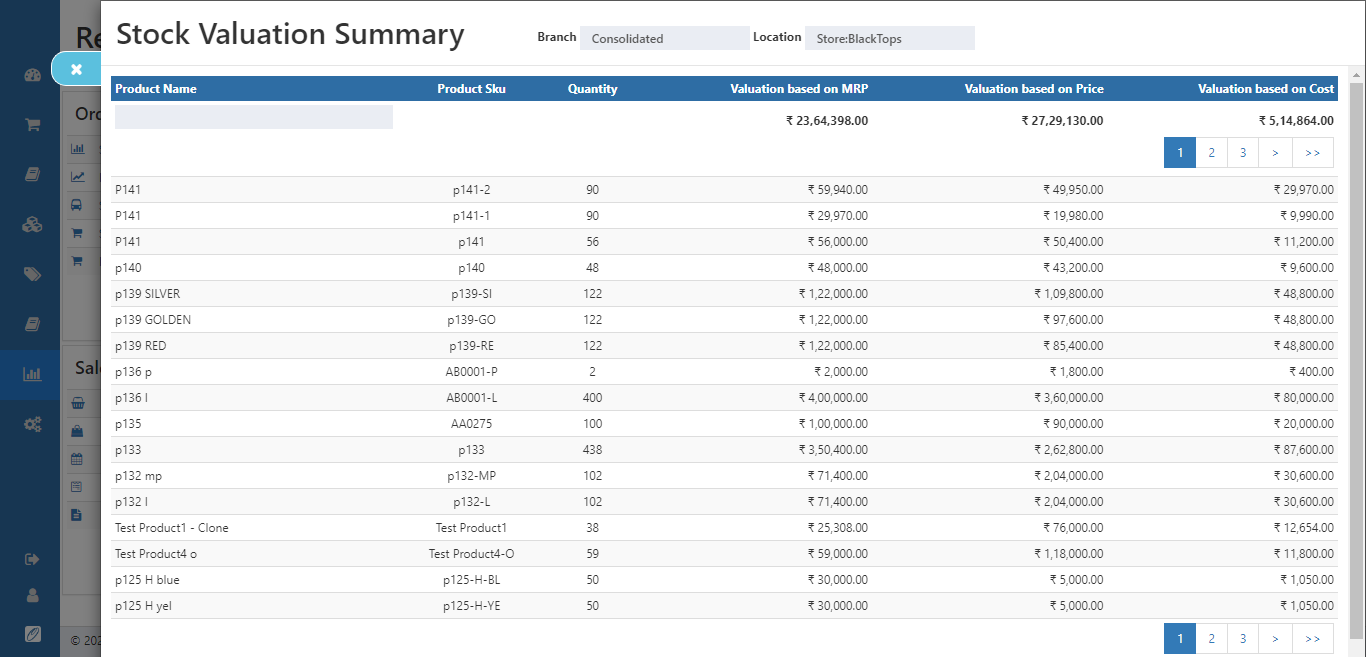 Tip
Use Export All and Export Current Page options to export the report details in to comma seperated CSV file.