Welcome to O2VEND Tutorials
The tutorials section will guide to create O2VEND Store and customize it based on users needs.
For further support contact us:
Sign up with o2vend.com
The sign up o2vend page design feels quick and easy. Signup form only has 3 fields: email, mobile number and password.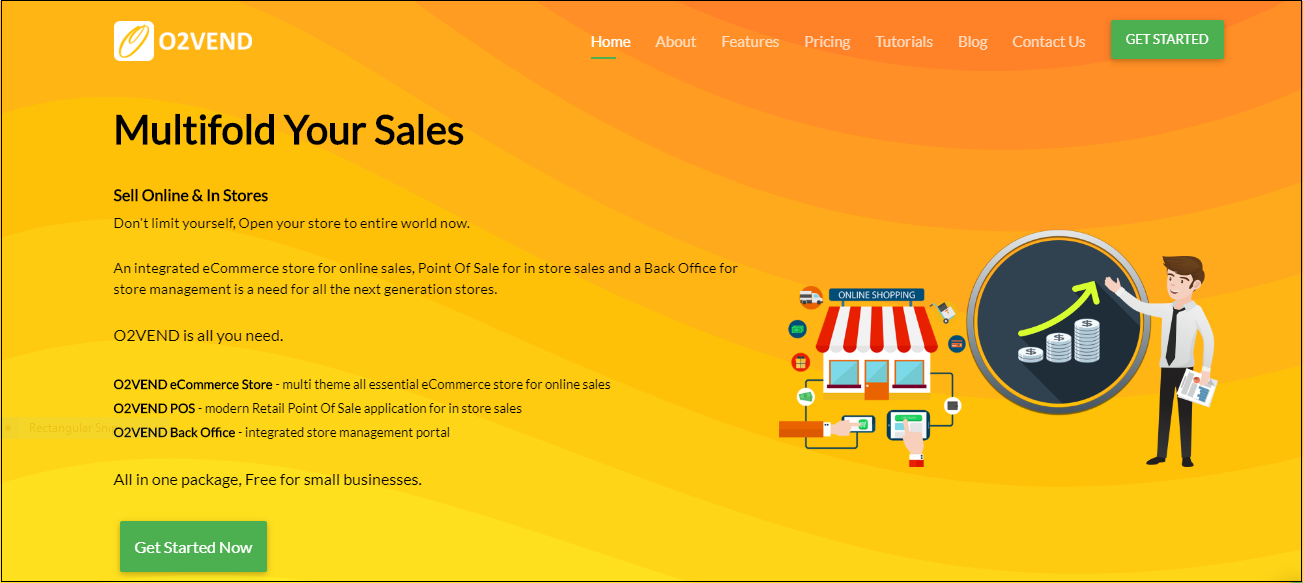 To create account, follow these steps.
Click Get Started or Get Started Now button in the navigation menu.
If don't have an account, click on the link Sign Up Free.
Enter valid email id, mobile number and password.
Click on Sign up with email button
Check email inbox for the confirmation we send when successfully signed up for an account.
If already have an account with us, use login with email address.
Tip
Should have enter the password as below condition.
At least 6 characters
A mixture of both uppercase and lowercase letters
A mixture of letters and numbers
Inclusion of at least one special character
Login to site.
The O2VEND allows its users to login using Facebook, Google, Twitter or by providing email id and password.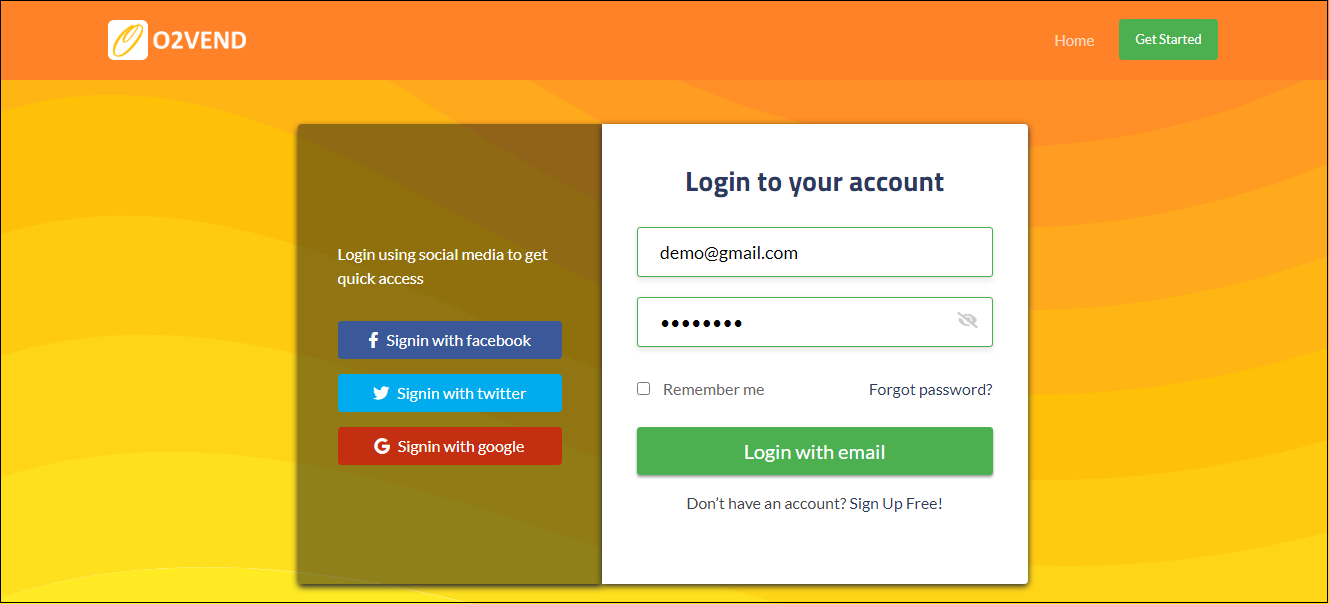 Once have successfully signed up,
Go to O2VEND login page.
Enter Email and Password.
Click login with email.
If have forgotten password, click Forgot password.
If don't have an account click on the link Sign Up Free.
Contact us
For any queries please contact us on:
[email protected] Phone: +91 4546 290721