How to add products quickly to the Cart
O2VEND provides a feature called "Quick Add" that allows you to quickly and easily add products to a POS billing cart.
Open the Sales screen in the POS application.
In the right hand side - click on any of the products under Qucik add section.
The products will be added to the Cart.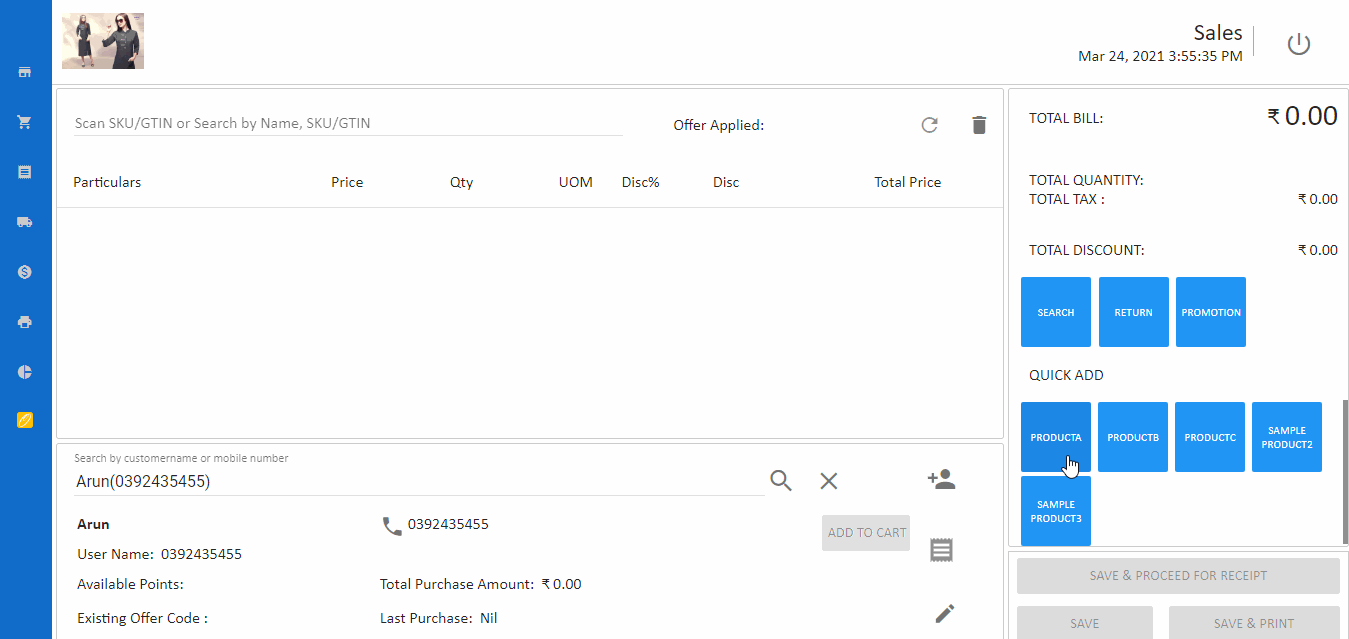 Tip
Setup products to be shown in the quick add section. Set up the Quick add products in Quick Add