Goods Movement Report
This report shows all the goods movement accross all locations. Both In and Out goods movement are shown in this report. Goods issues in the Sales invoice is considered Out Movement and Goods restocked via Credit note is considered as In movement.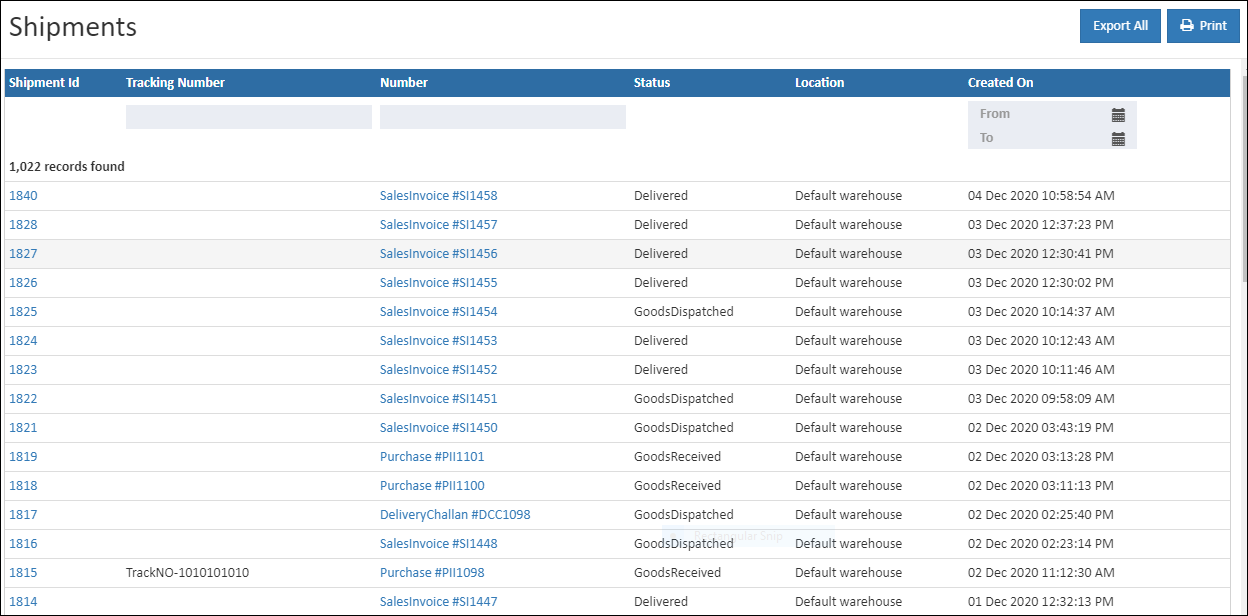 How to View Goods Movement Report
Open Back Office
Go to Reports Menu.
Click Goods Movement Report.
A list of all goods movement is shown in the list.
Shipment Id
The Unique Id of each shipment is shipment id.
Tracking Number
For ECOM Tracking numbers are useful to customers for knowing now which location ordered product is there and when it will deliver to the customer. For Point of sale application the mode of delivery(Direct to Customer,etc.,) detail stored in a Tracking Number.
Number
This is a unique number of the reference document. If click the reference number in will moves to the order details page against the document.
Created On
The shipment created date will show in created on the field.
Actions
Actions help to view selected shipment details. If click any Action icon it moves to the shipment details page against the shipment.
Shipment Details
It has shipping information with shipping address and product information. To go shipment list page click shipment list button in the bottom left corner.