Financial Year
A financial year is a period of twelve months, used by government, business, and other organizations in order to calculate their budgets, profits, and losses. For example, A Financial Year (FY) is the period between 1 April and 31 March - the year in which earn an income.
Create a Financial Year
To create a financial year, perform the following steps: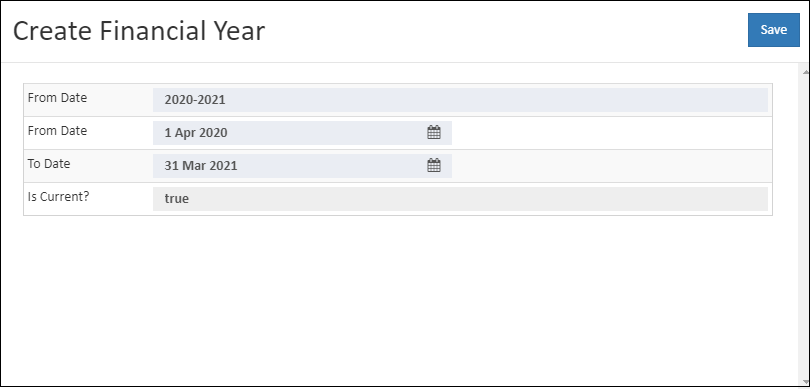 How to Create financial year
Open Back Office.
Click and open Settings section or click (Alt+S).
Click Financial Year in the account section.
Enter the year and select the from date and to date.
Then press Save button.