POS Login
Point of Sale is the point where the seller and the buyer meet and proceed transactions. Billing, Receipts, Cash Register and Delivery for a physical store is managed by O2VEND Point of Sale Application. One or many of your employees can be assigned to these operations.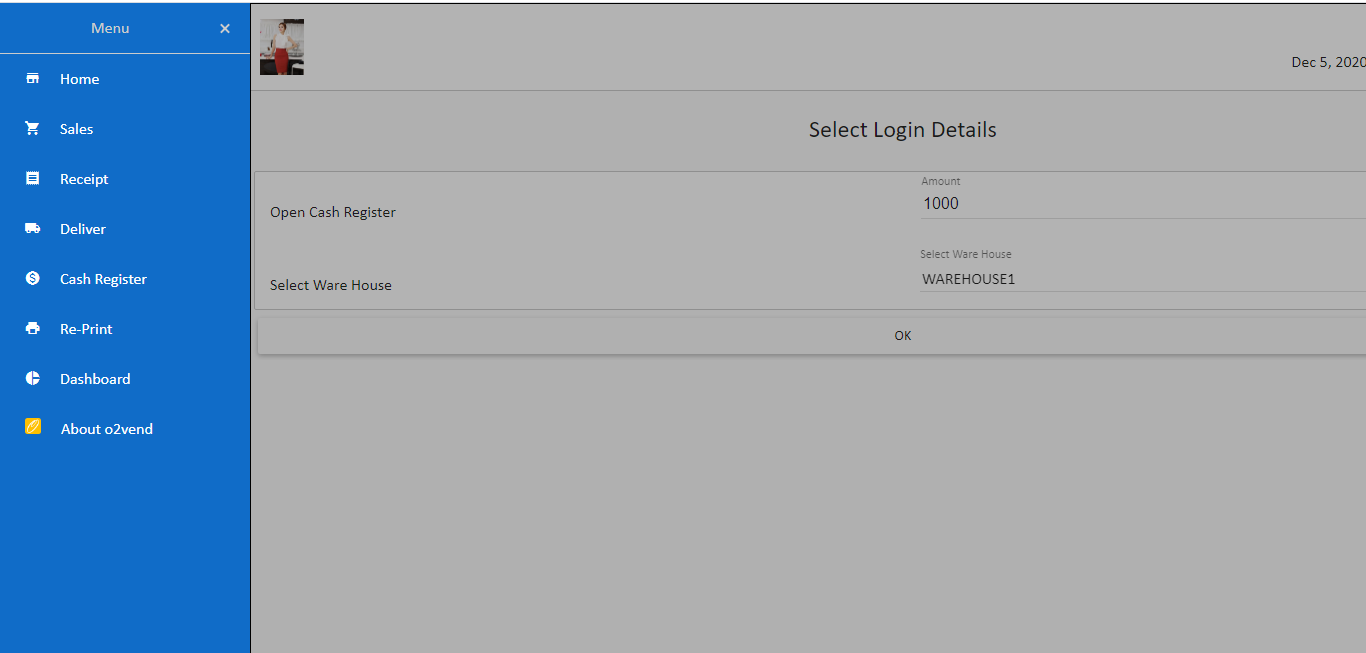 Tip
Point of Sale (POS) application have the below screens
Sales - For Billing Purpose
Receipt - For collection of payment agains orders.
Cash Register - To keep record of all cash trasactions.
Delivery - To deiver the ordered products.
Once You login to Point of Sale you should be seleting a list of options for the session.

Opening Balance
Tip
This option will shown only you have access to Cash Register. You should have Store Manager Employee, Store Admin or Cashier Employee Roles.
Enter the opening balance of the Cash register to be Opened.
Tip
As a best practise always count the currency in physical cash register manually and enter the amount in the Opening Balance. This will help you minimizing errors while validating cash in the Close Cash Register operation.
Warning
You can not alter the opening balance later. Always be accurate.
WareHouse
Select the Warehouse from List of Warehouses shown. The stocks will get affected for the selected warehouse only in this current POS Session.
POS Sales will consider only products available in the selected warehouse. POS Delivery also considers products only this selected warehouse for product deliveries.
Tip
List of warehouses shown is based on warehouses selected for each employee. Check User section for more details.