Ledger Report
The ledger reports reviewing the detail of the transactions between company and customers and suppliers. If want to see the supplier or customer balance, see these reports. Supplier Ledger report - This report displays a listing of all purchases transactions for each supplier and Customer ledger reports - This report displays a listing of all sales order transactions for each customer. This both reports are displaying in the ledger reports.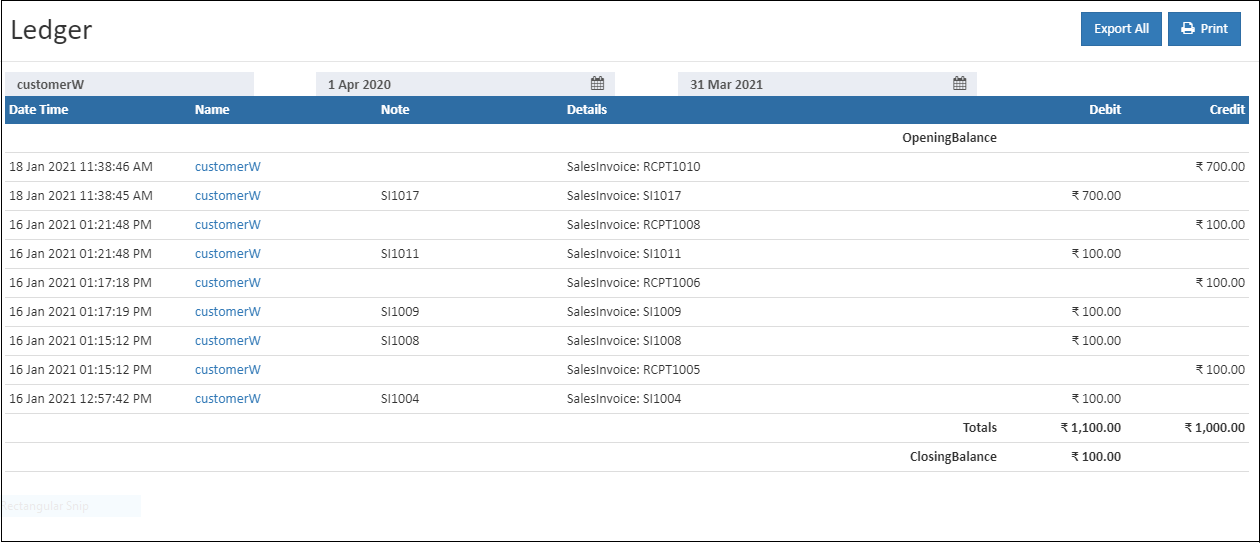 How to view the ledger Report
Open Back Office
Click Report Section.
Click Ledger to view the report.
In the Start date and To date fields, specify the date range for the cash book report.
Select any customer and supplier want to see.
The report will be automatically refreshed with the values for new dates selected.
Tip
click on the PRINT button to generate PDF report