Sales Order Pending Item Summary
This reports summarized the pending sales order items in across all O2VEND channels. It shows the catagory name and brand name of the pending order items, product item name and pending item quantity. Using these reports helps management to easily view pending items.
How to view the Sales Order Pending Item Reports
Open Back Office
Click Report Section.
See Order Reports section.
Click Sales Order Pending Item Summary to view the report.
Use the fillers based on the branches, category, product name, SKU, gtin and brand names.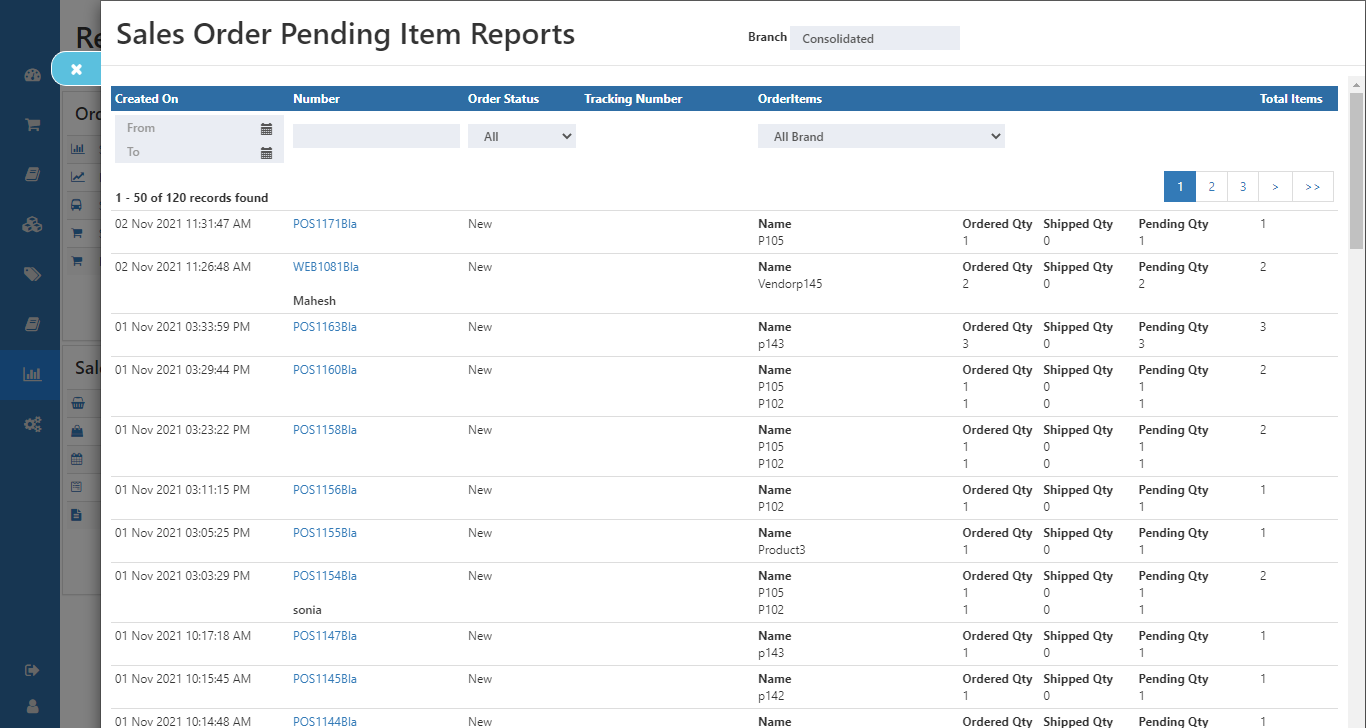 Tip
Use Export All and Export Current Page options to export the report details in to comma seperated CSV file.