Sales Order Pending Item Summary
Report aggregates information about pending sales orders across all O2VEND channels. The report displays the category name and brand name of pending items, as well as the product name and quantity of pending items. With this report, management can easily keep track of pending items and take action as needed.
Inventory Management: The report provides an overview of the items that are pending in the sales order process. This information can be used to manage inventory levels and ensure that items are available to fulfill customer orders.

Customer Satisfaction: By keeping track of pending items, businesses can provide better customer service and ensure that customer orders are fulfilled in a timely manner.

Financial Planning: The report provides valuable information for calculating the value of pending sales orders, which is important for financial planning and forecasting.

Logistics Management: The report can be used to track the delivery dates of pending items and ensure that orders are delivered on time.

Sales and Marketing: By understanding the types of items that are frequently pending in sales orders, businesses can adjust their sales and marketing strategies to better meet customer needs.
How to view the Sales Order Pending Item Reports
Open Back Office
Click Report Section.
See Order Reports section.
Click Sales Order Pending Item Summary to view the report.
Use the fillers based on the branches, category, product name, SKU, gtin and brand names.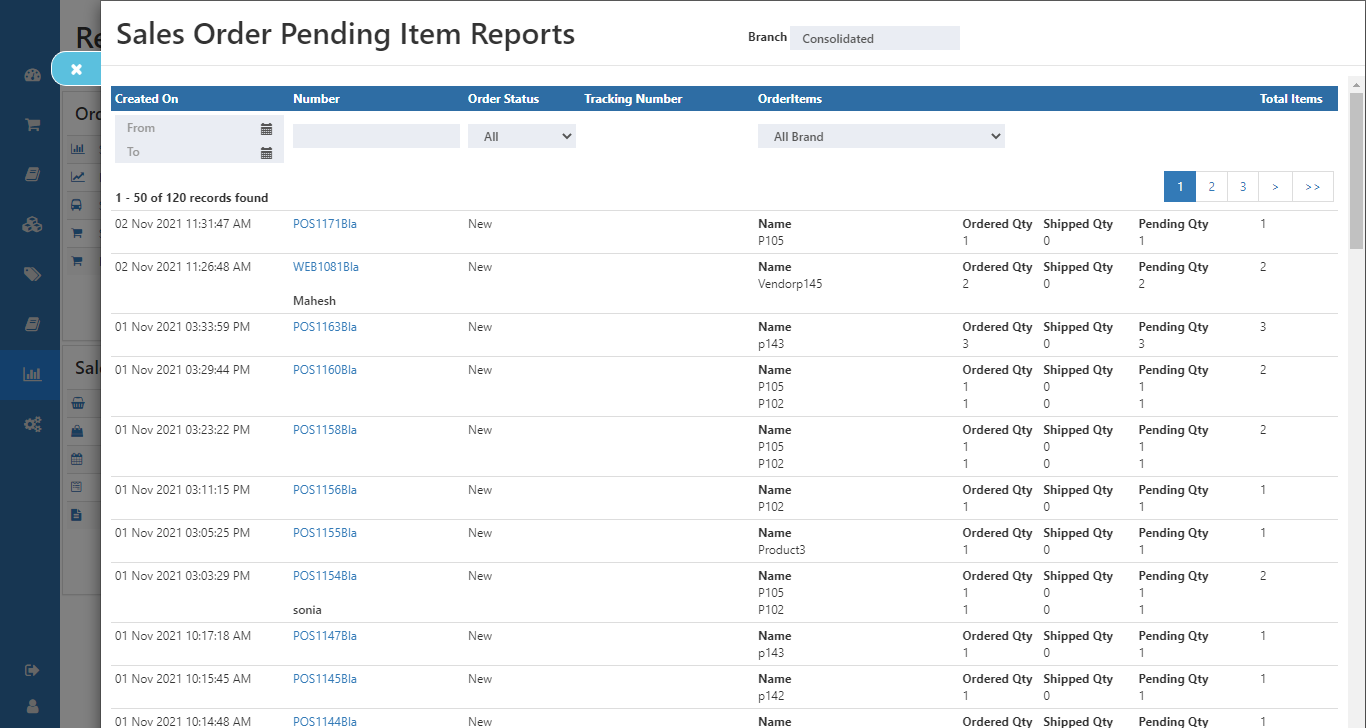 Tip
Use Export All and Export Current Page options to export the report details in to comma seperated CSV file.