Delivery
Delivery of the product is done in the physical store once the order is completed and payments completed. This is equalent to the Shipping process in online store.
Perform Delivery
Delivery of the products can be done for the Orders made by employees in the Point of Sale or by the customers in Online Stores
How to perform product delivery
Open Point of Sale
Click Delivery section.
Enter Sales Invoice Number of the orders to be delivered.
Pending order item quantity will be auto filled in the screen.
Update the delivery quanity against each item in the Pending Column.
Select Mode of Delivery
Enter Reference notes.
Tip
Entere detailed Reference notes. Example will be to enter the Courier tracking number in case of delivery mode is Courier
Press Save or Save & Print to record the transaction details.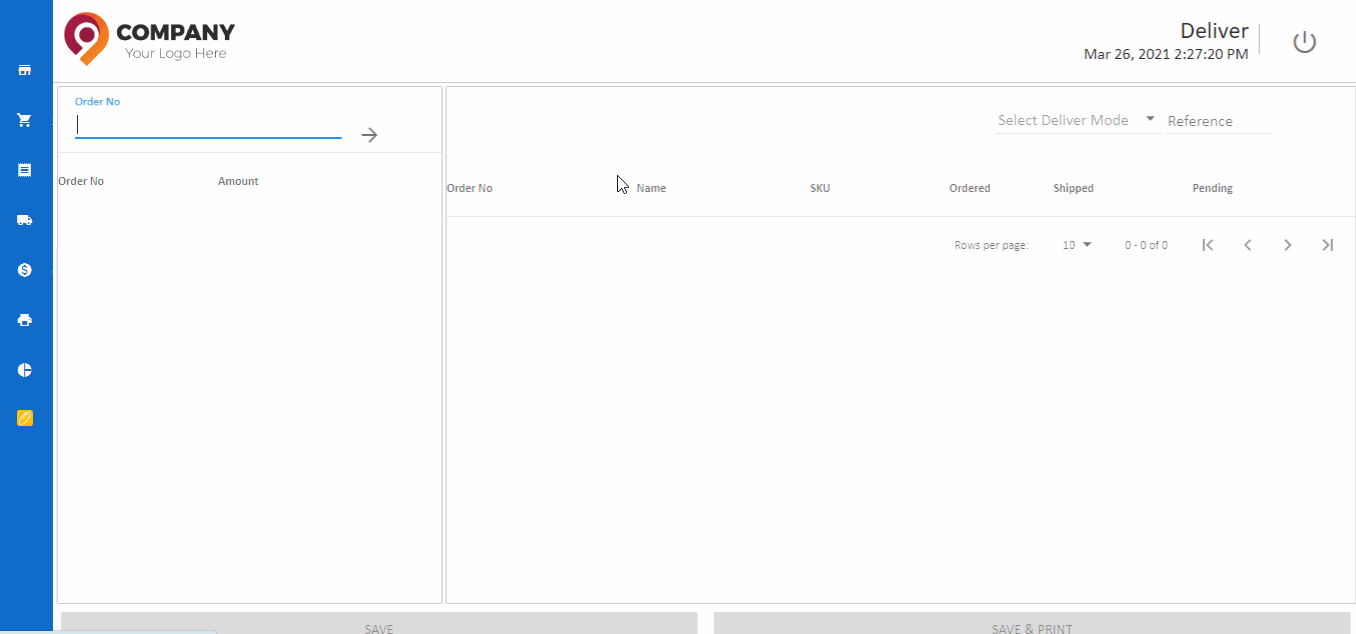 Delivery Modes
Following are the delivery modes supported in the product delivery.
Direct to Customer
Delivery of order items - directly handed to the customer in the store premises.
Direct to Customer Representatives
Delivery of order items directly handed over to the customer representatives in the store premises.
Via Transport for B2B
Delivery is done via a transport provider. Normally these kind of deliveries will be for a B2B Customer.
Via Courier
Shipement handed over to a Courier partner. Normally orders made online are shipped in this way from a physical store.
Home Delivery
Delivery of order items to the customer home.