Stock Movement
This sales application allows you to move stocks from one location to another using inventory management devices (barcode reader portable terminal PDA) - this interface allows you to select branch name, location, sub-location, and scan items in inventory.
The stock movement process of this application,
Select Stock movement on the home screen
Select the branch name.
Select the location where you want to movement from.
Items will be added to the screen while scanning.
Select the location where you want to movement to.
When the Inventory stock movement is complete, click the Save button.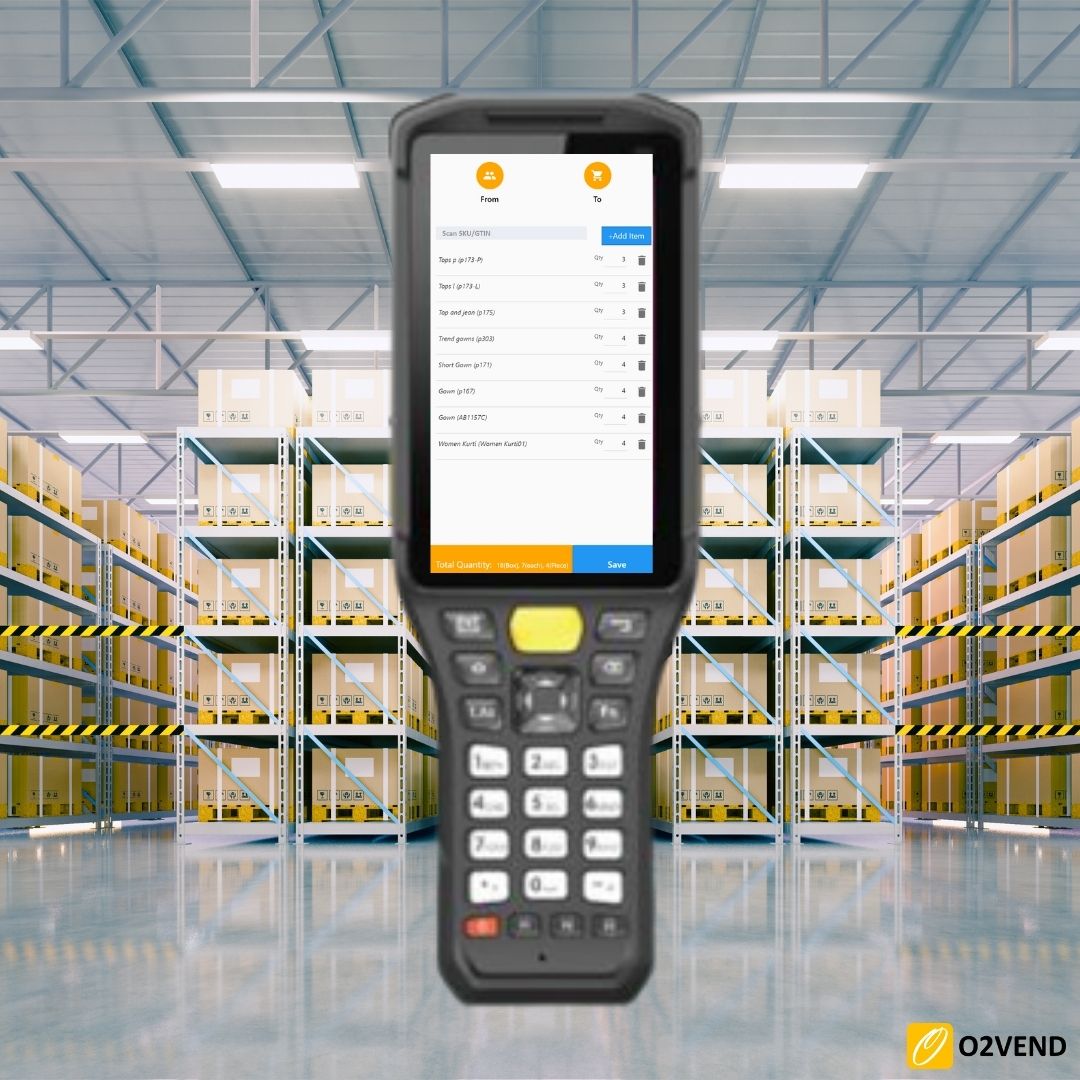 How to create stock movement
Login the O2VEND app.
Select Stock movement in the homepage.
Select the branch name in the top of the page.
Select the from location and sub-location of the branch.
click the scan sku/gtin field. Items can be scanned from the selected location.
After the items are added, users must select the To location and sub location.
Click the Save button.
Goods is now moved from one sublocation to another sublocation.