Goods issue
After creating the order, click Goods issue button goods issue section will open. Stock is reduced after creating the goods issue. Check the reduced stock in stock history and stock inventory.
How to goods issue products
Click Goods Issue button.
The product name, UOM, SKU and quantity of the product will be shown.
Enter Tracking Number of the product. Tracking numbers are useful to customers for knowing now which location ordered product is there and when it will deliver to the customer.
select Location for more details on how to create location.
Enter quantity to ship(Some items need to ship).
Quantity to ship cannot be larger than the order quantity and shipping quantity.
The order of the product is the goods issued when click Save button.
Enter the serial number and lot number for serial and lot enable products. Click key symbol to enter the serial number based on quantity.
Serial numbers are individual identifying numbers for a specific product and a lot number is an identification number assigned to products indicating the batch.
Click Print Challan button to print goods issued.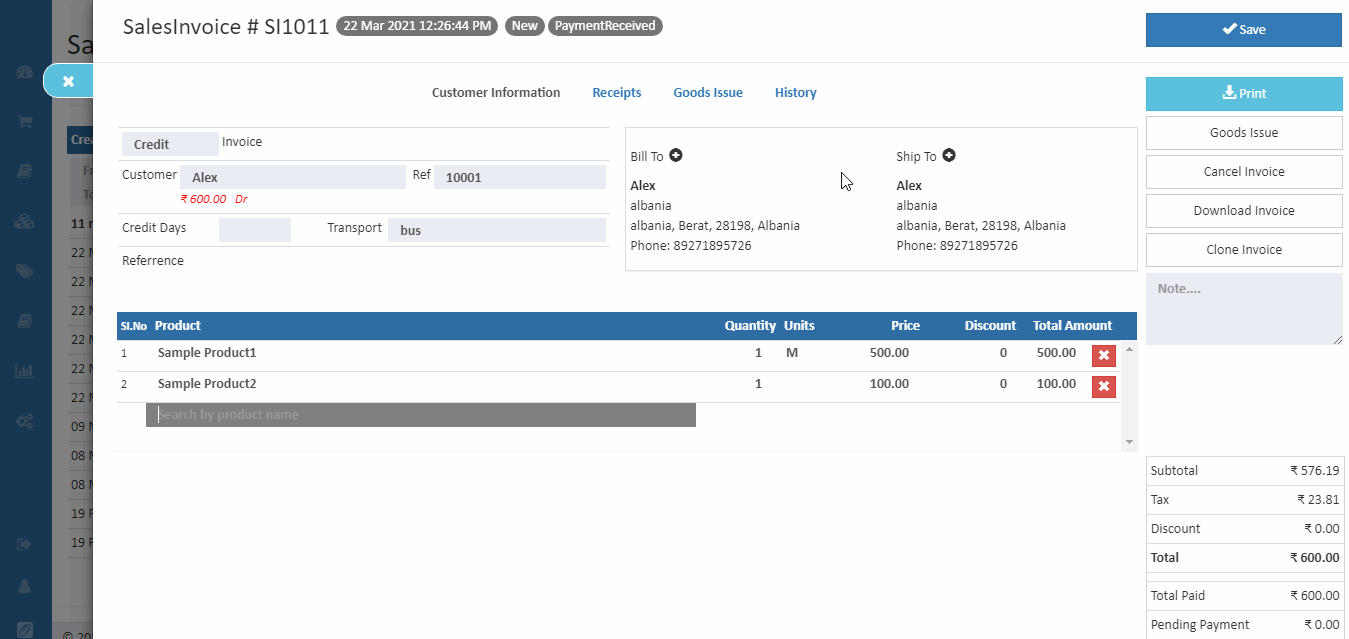 After goods issued the order status is updated Shipped.
Tip
After made changes in shipping method should change the status of the order in a History box. This will help to manage orders.