Reprint
Use the Reprint POS screen to reprint a copy of any previous Receipt. POS user can also able to see all orders on screen in POS and reprint pos receipt. This feature can be used to,
Allow user to reprint sale order.
Allow user to reprint pos receipts.
Allow user to reprint a return orders.
User can see print button with each pos order and print POS sales and receipt.
User can also cancel the order by using the cancel symbol.
After clicking on Orders will see below, in that can see print option for every orders, click on print to print a receipt.
Below shows receipt of particular POS Order.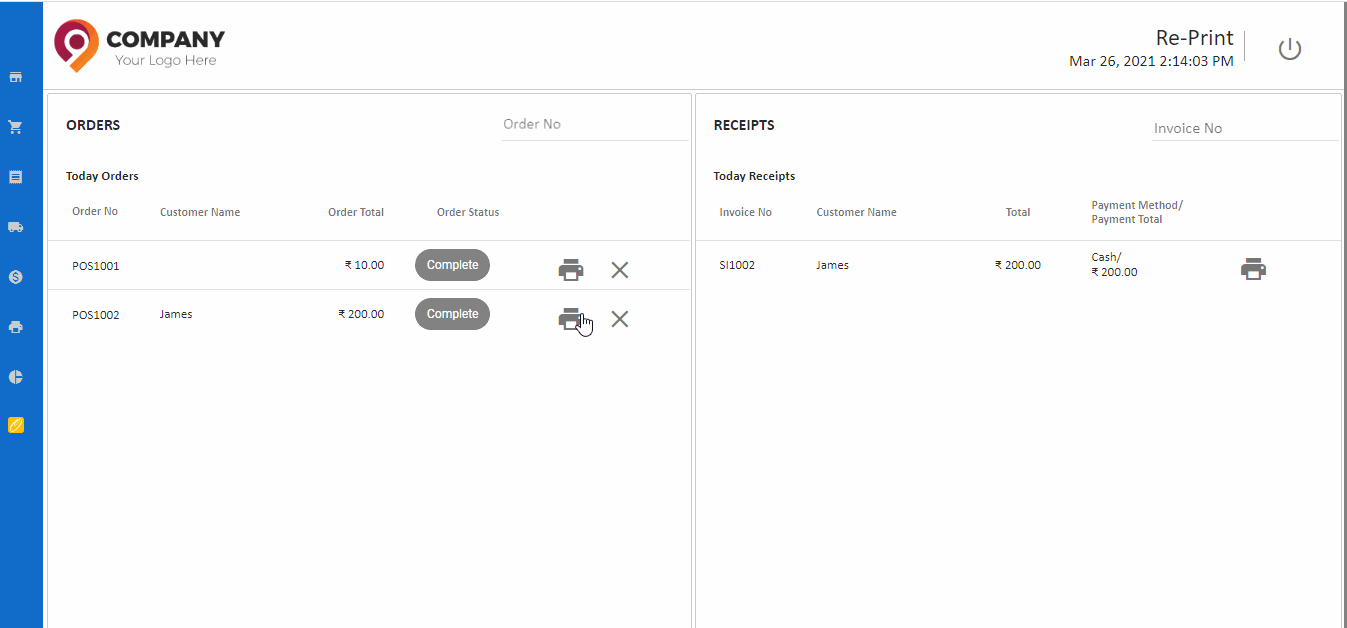 Tip
Create receipts from reprint screen only if the sales order status is New, click the arrow mark and follow below steps:
How to reprint in pos
Open Point of Sale
After login, Click Reprint section.
Search orders and invoices by their reference.
For each order, we can see a button 'Print'. By clicking on this button, see the details of that particular order and invoice.
The order and receipt is printed again.