Product Sale Summary
Product Sale Summary provides the information of sales information for each product sold based on brands and category. It shows the product sold quantity, total quantity, and total amount.
How to view the Product Sale Summary Reports
Open Back Office
Click Report Section.
Click Product Sale Summary to view the report.
The Product Sale Summary Report will be displayed for the current date.
Change Start Date and End Date.
The report will be automatically refreshed with the values for new dates selected.
Use the fillers based on the branches, category, and brand names.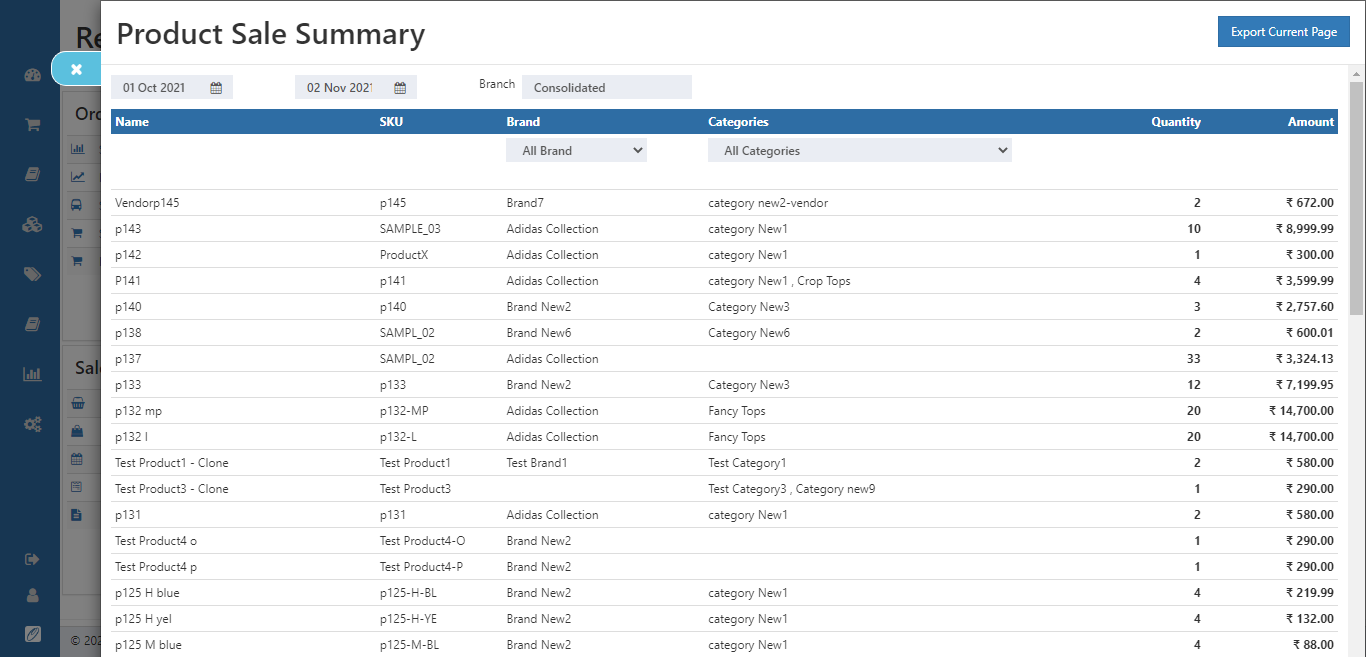 Tip
Use Export All and Export Current Page options to export the report details into comma seperated CSV file.