Sales Book Report
Use the sales Book report to view the different sales transactions for each of customers on one report. This report shows a summary of each transaction including the transaction number, date, name, note, details, and amounts. open the form view of each entries and view complete details here.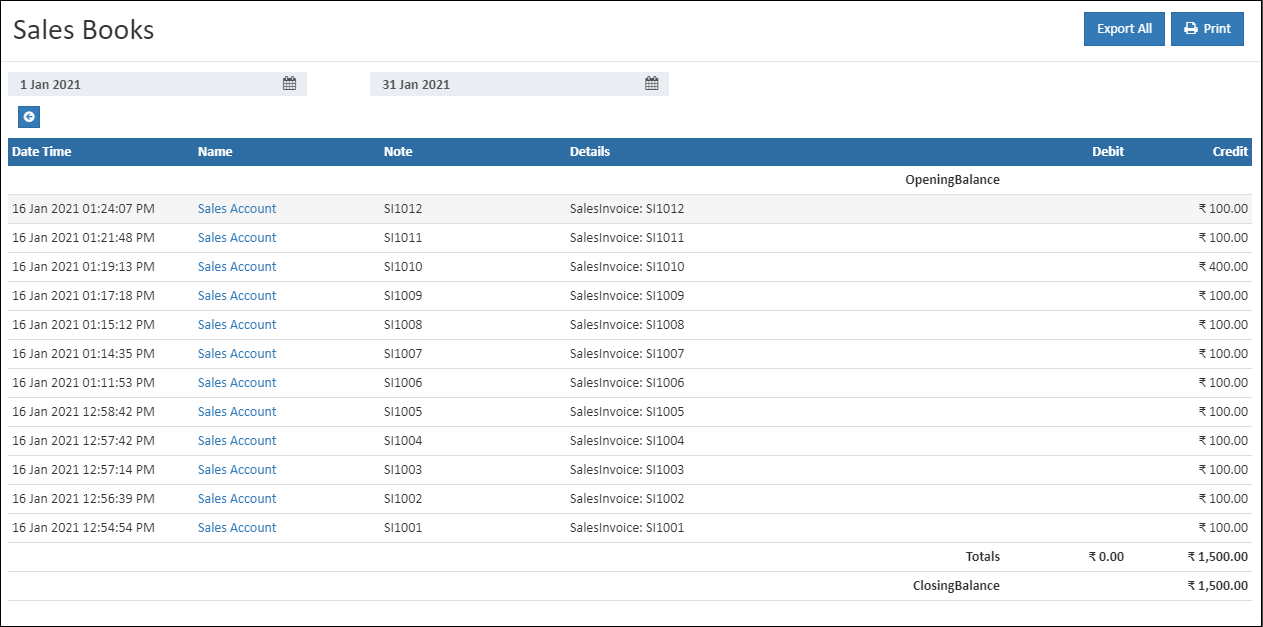 How to view the Sales Book Report
Open Back Office
Click Report Section.
Click Sales Book to view the report.
In the Start date and To date fields, specify the date range for the sales book report.
The report will be automatically refreshed with the values for new dates selected.
Tip
click on the PRINT button to generate PDF report
Tip
Use Export All options to export the report details in to comma seperated CSV file.