Cash Book Report
Cashbook acts as a subsidiary book that helps in checking the cash balances at any point in time. Cashbook is one of the most important subsidiary books of business as it keeps the record of every cash transactions happening (both physical stores and website).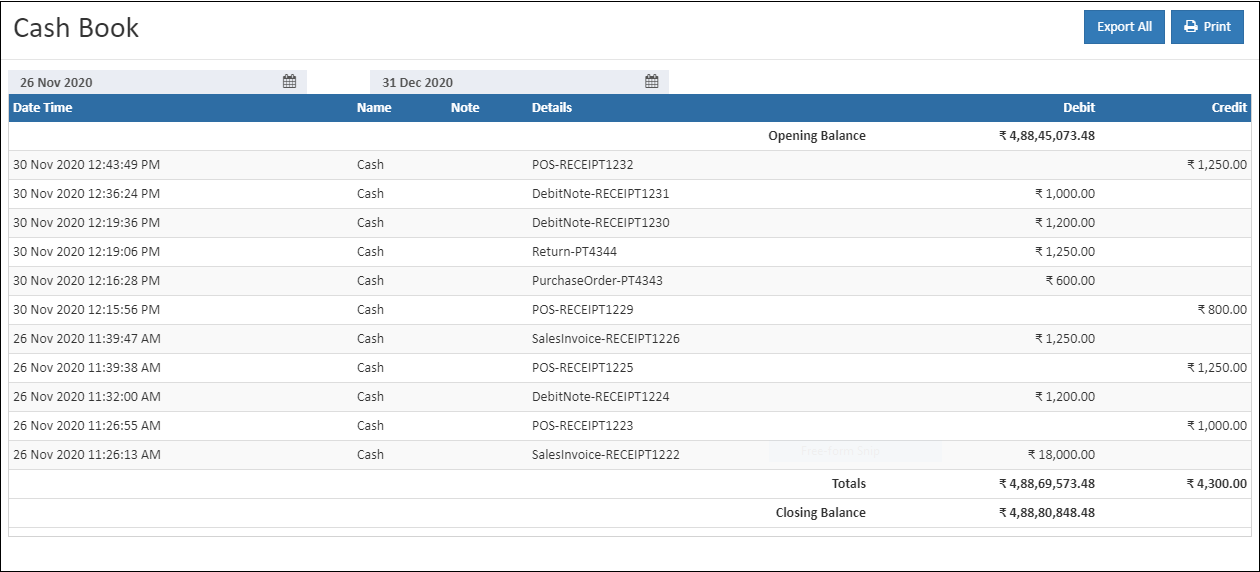 How to view the Cash Book Report
Open Back Office
Click Report Section.
Click Cash Book to view the report.
In the Start date and To date fields, specify the date range for the cash book report.
The report will be automatically refreshed with the values for new dates selected.
The cash book has shown the debit and credit payments.
Tip
click on the PRINT button to generate PDF report