Product Category Summary Report
Product Category Summary Report gives a drill down report(Category -> Subcategory -> Product). It provides a order list against the product category in across channels (both physical stores and webstore).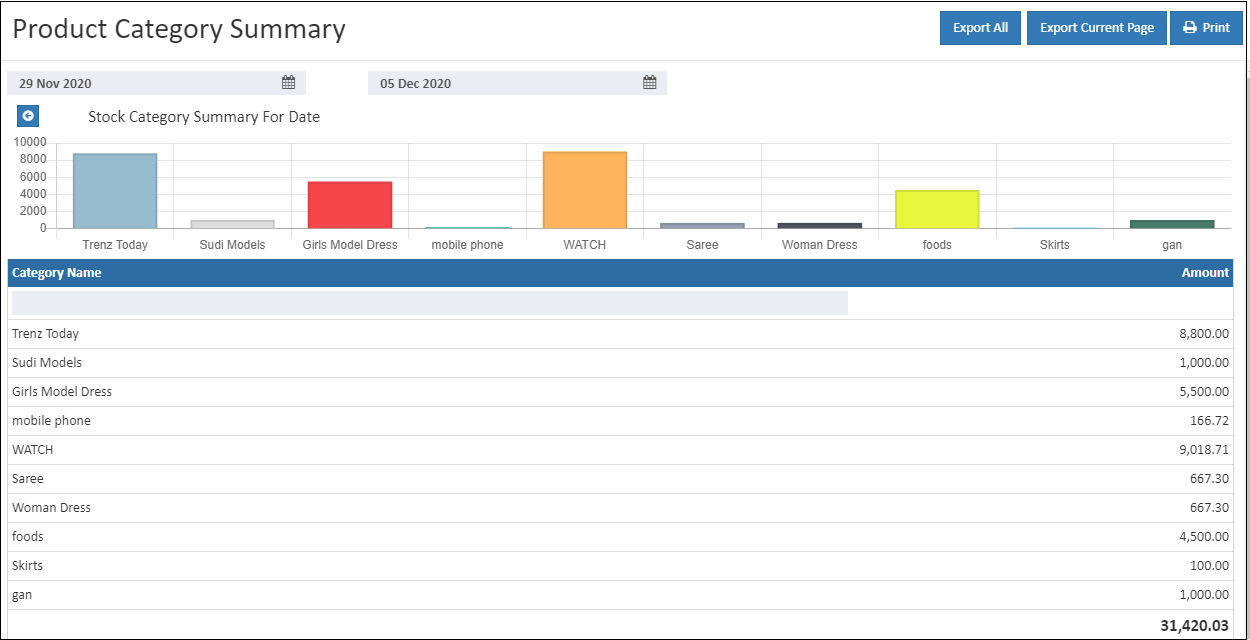 Tip
The back button used to go previous page report.This button will not shown when it is first level.
The Report Display Types
Barchart
Table
Barchart
Barchart representation helps to analyze the category report quickly and this helps to easily predict which month got a high profit and low profit.
Table
The Sales by category summary section lists all the orders created between the selected dates. It lists all the orders accross channels. (both physical stores and webstore)
Warning
In table can click the date when the total amount value is valid.Otherwise the click option is shows disabled.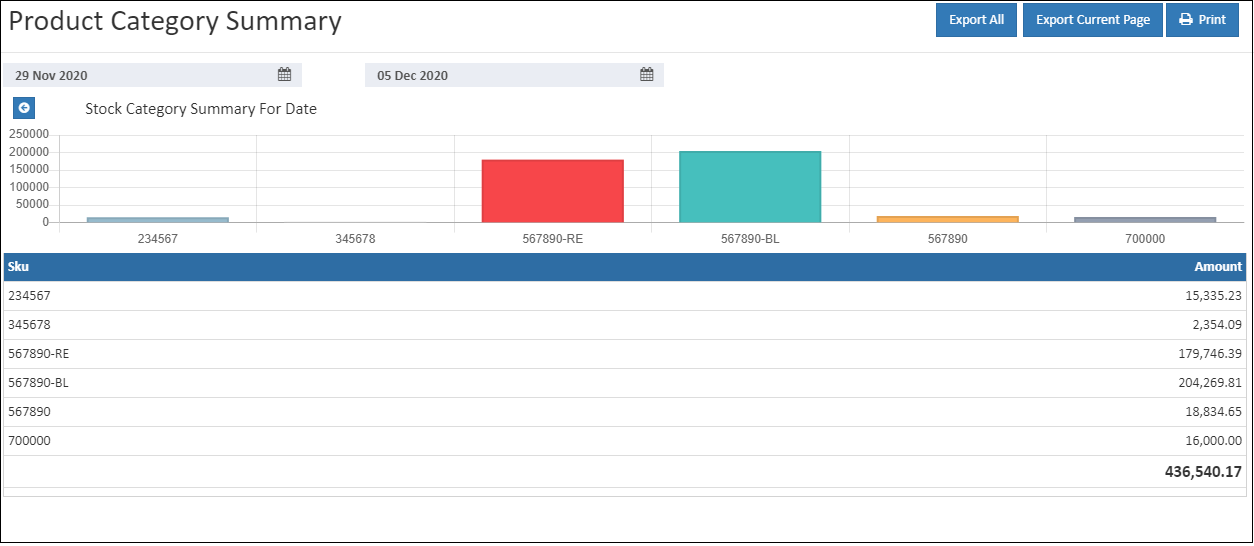 How to view the Sales By Category Summary Report
Open Back Office
Click Report Section.
Click Product Category Summary to view the report.
The Sales By Category Summary will be shown for the current date.
Change Start Date and End Date.
The report will be automatically refreshed with the values for new dates selected.
Tip
Use Export All and Export Current Page options to export the report details in to comma seperated CSV file.