Unpaid Orders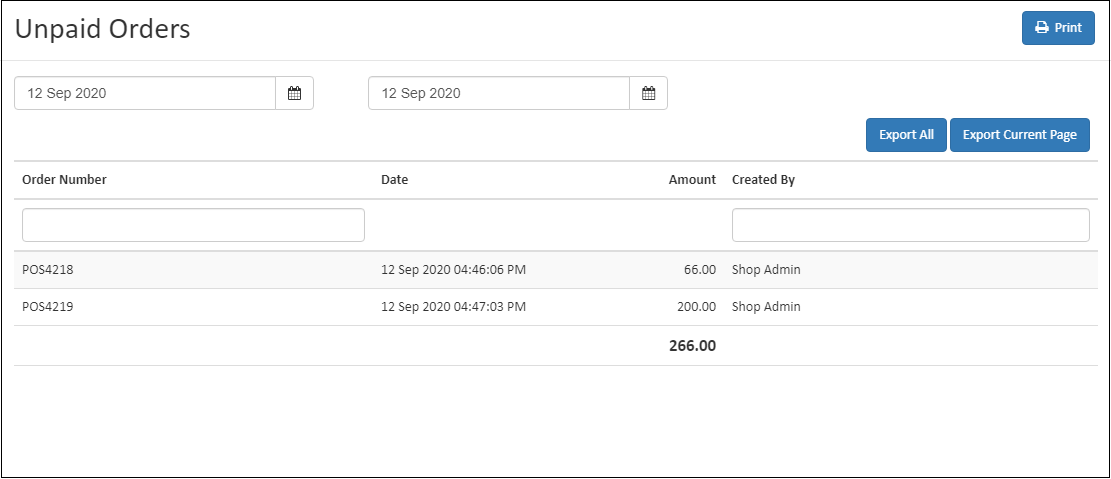 Sales Without Receipt Summary Report provides a orders list which orders having payment pending in across you channels (both physical stores and webstore).
How to view the Sales Without Receipt Summary Report
Open Control Panel
Click Report Section.
Click Unpaid Orders to view the report.
The unpaid orders will be shown for the current date.
Change Start Date and End Date.
The report will be automatically refreshed with the values for new dates selected.
Tip
Use Export All and Export Current Page options to export the report details in to comma seperated CSV file.