Manage products for warehouse
Products are made available in the warehouse in this screen. Mulitple products can be added to the warehouse in one shot.
Important
Once product is added to a warehouse, it can not be removed. You can still manage 0 Quantity of product in the warehouse.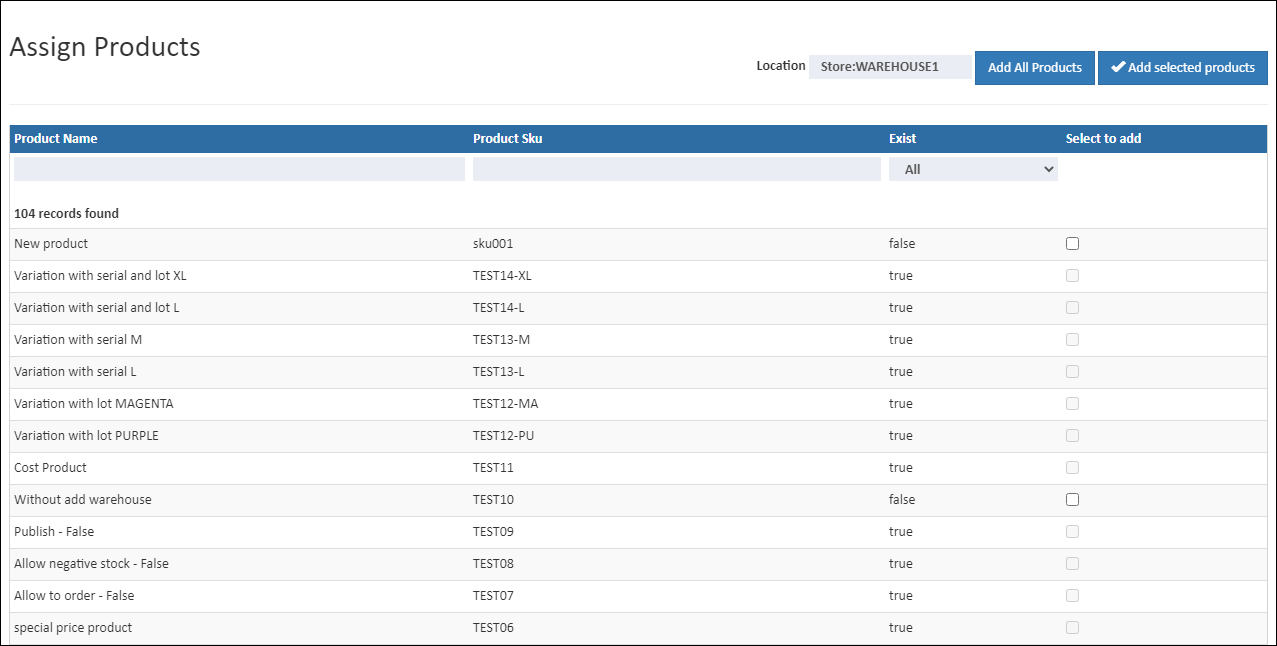 How to Manage products for warehouse
Open Back Office.
Go to Inventory Menu.
Click and open Manage Warehouse Products section.
Select warehouse for which the products has to be added.
The Products which are added and not added to the warehouse are displayed.
Tip
Products created by vendors are managed only in the Vendor created Warehouses.
Check the Select to add column for the product you want to add.
Click Add selected procduct button in the end of the page.
Tip
For adding all not added products, click Add All products in the top right corner of the page.