Customize Site Theme
This section guide to customize the theme of page. This section also show how to edit footer and header links. To edit the current theme the theme customization is used.
How to Customize theme
Open Back Office.
Go to Web Store Personalize menu and Click Customization.
Click and open Themes Customization section
Edit colour, header,footer,etc.
Click Cancel button to quit or Press Save button to save the changes.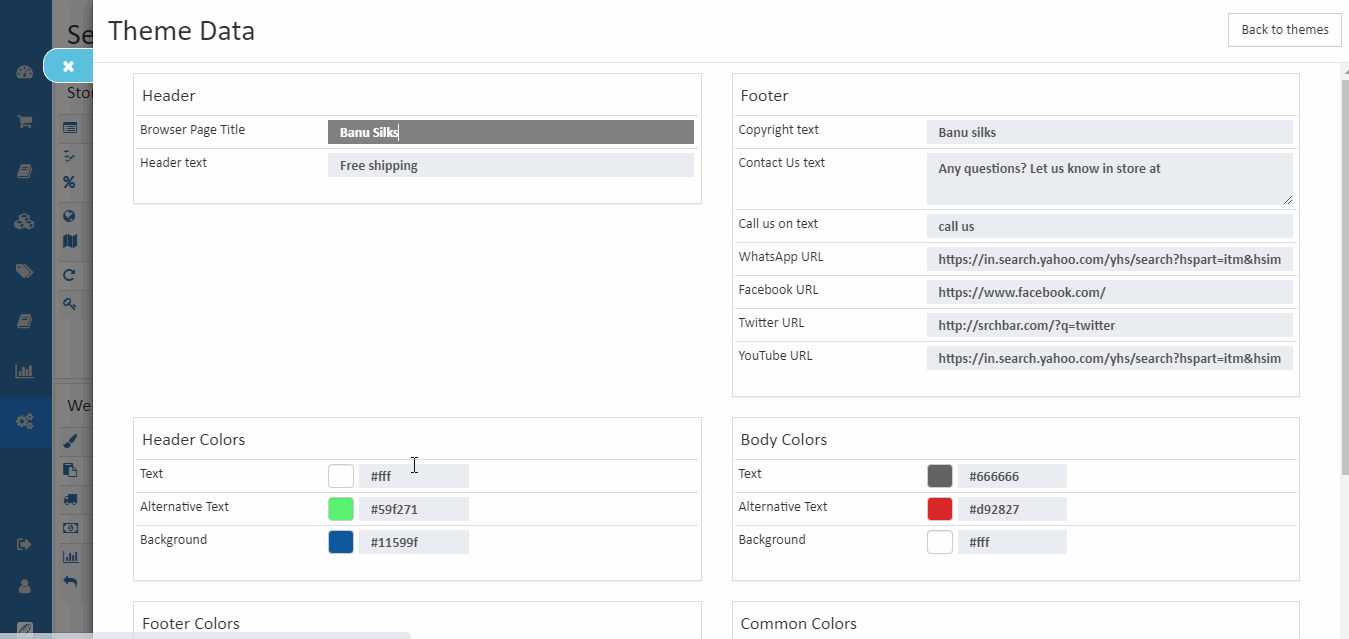 Footer
In Footer theme options, there are various options available. The footer is mostly used to show contact information, about store.
How to edit Footer
Click configure, the footer sections wil shown.
Select the background colour.
Enter copyright text, Contact Us text, WhatsApp URL, Facebook URL, Twitter URL YouTube URL. This will shown in theme page.
Header
It allows to upload page title and header text to display at the top of site.
How to edit header
Click configure, the header section will shown.
Enter the Browser Page Title and Header Text.
This will shown in top of the page.