Customize Site Theme
O2VEND, offer themes that can be customized without needing to know how to code. This can make it easier for store owners to create a unique and professional-looking website without needing technical expertise.
O2VEND platform offer a variety of customization options that you can use to tailor the theme to your specific needs and preferences. These options can include things like changing the color scheme, modifying the layout, and adding or removing certain elements from the design. Some O2VEND themes also offer drag-and-drop functionality, making it easy to make changes to the design without needing to know how to code.
Overall, O2VEND platform offer different themes with easy customization options, it can help you in creating a unique and professional store without any coding knowledge required.
How to Customize theme
Open Back Office.
Go to Web Store Personalize menu and Click Customization.
Click and open Themes Customization section
Edit colour, header,footer,etc.
Click Cancel button to quit or Press Save button to save the changes.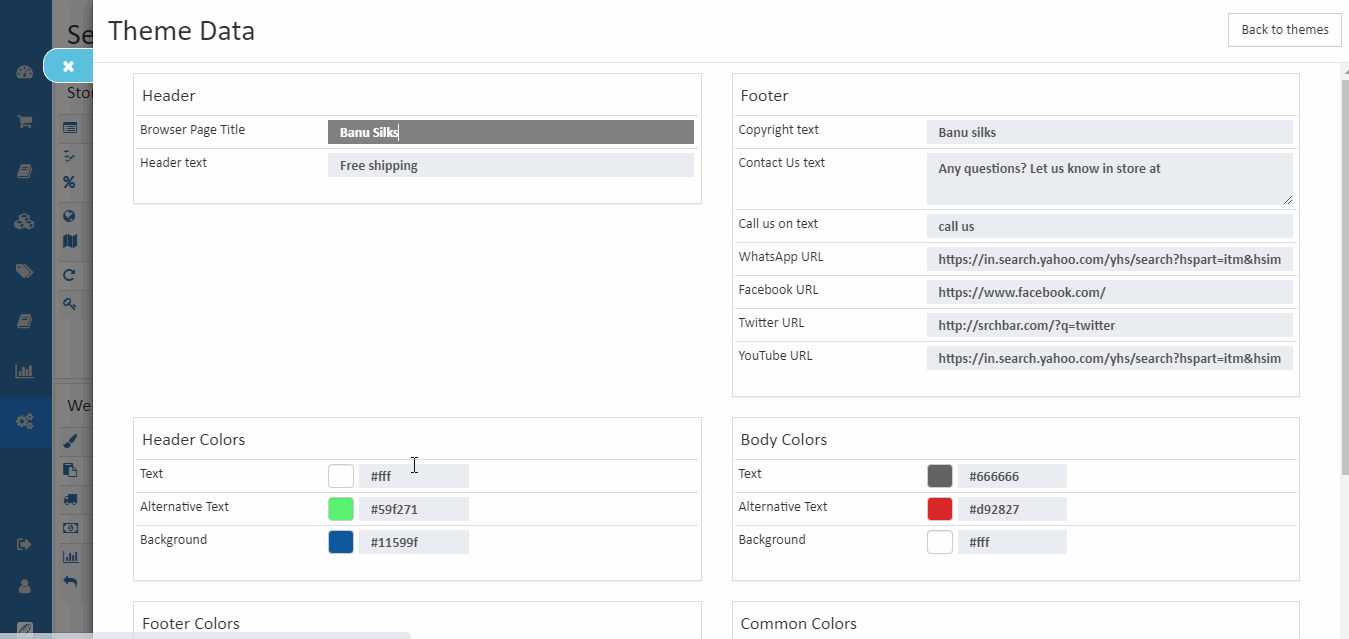 Footer
In Footer theme options, there are various options available. The footer is mostly used to show contact information, about store.
How to edit Footer
Click configure, the footer sections will shown.
Select the background colour.
Enter copyright text, Contact Us text, WhatsApp URL, Facebook URL, Twitter URL YouTube URL. This will shown in theme page.
Header
It allows to upload page title and header text to display at the top of site.
How to edit header
Click configure, the header section will shown.
Enter the Browser Page Title and Header Text.
This will shown in top of the page.