Customers
Customers of both web store and Physical stores are managed here.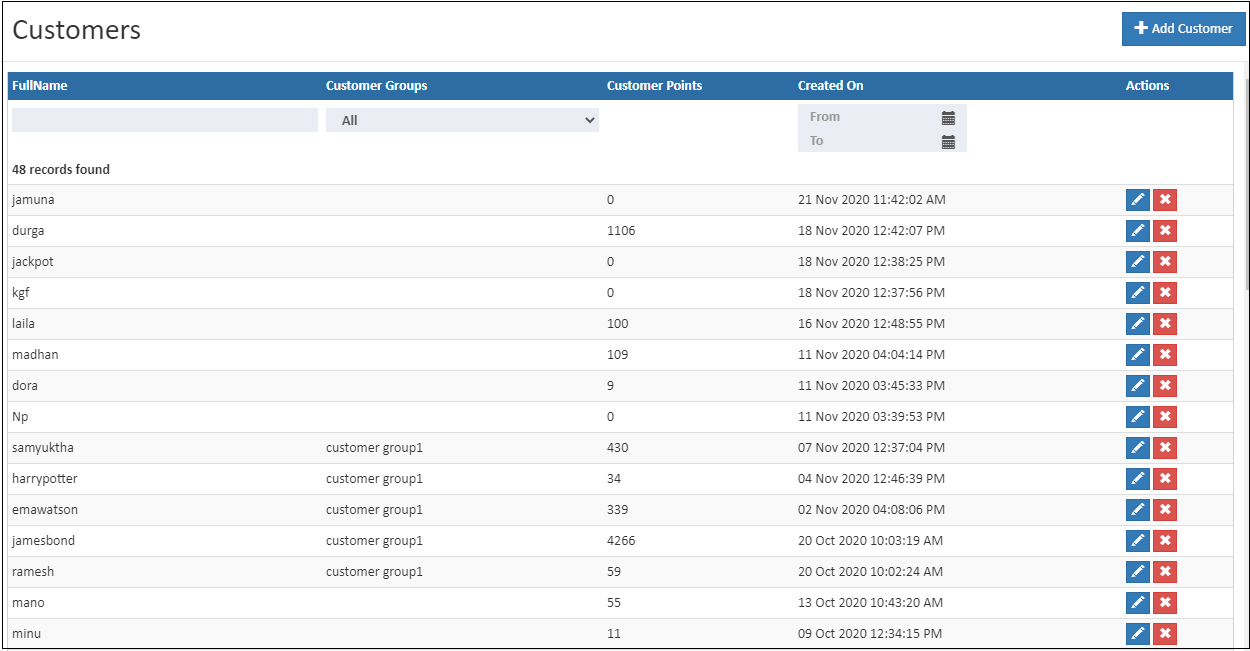 Add Customer
Go to the Back Office, click and open Settings and select Customer in user settings. Click Add Customer button.

Add Customers
Open Back Office.
Go to Customers menu.
Click and open Customers section
Click Add Customer in the top right corner.
Enter the Name and other details.
Press Save button.
Name
Enter the Customer name or if you click "Use Email as Username" (an email address can function as a username).
Customer groups
You can create a new customer group from the customer Groups section of the site menu. When you create a new customer group, the created customer groups are shown in this section. You have to assign a customer to a different customer groups.