Product Attributes
Specification
Product attributes are specifications of a product. The information is mostly displayed in the Specification section of the product details based on the Theme selected.
Tip
For a garment product - Material may be the Attribute Name and its values may be Cotton, Polyster etc.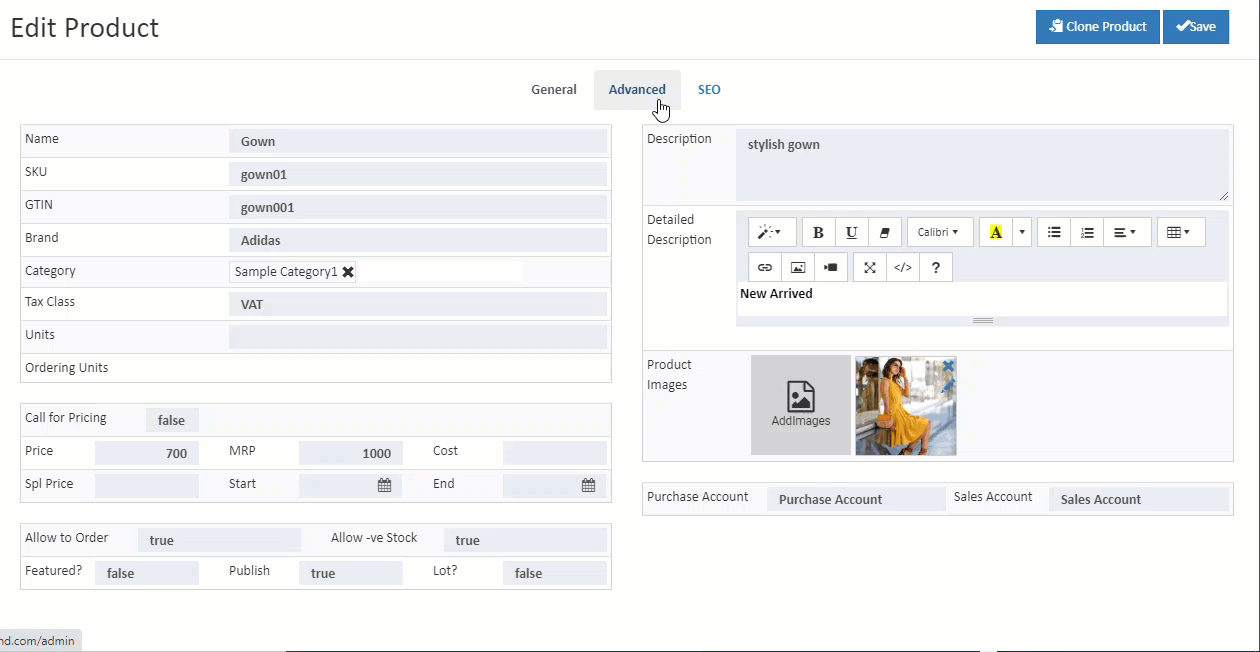 How to create specification
Product Attributes are build based on predefined Attributes. The predefined attributes are either available in Product Templates or Available Attributes lists to select from.
Open the Attributes tab.
Select Specification Template from the list of attributes templates and click Enter.
Select an Available specification and click Enter.
Product Attributes Names will be shown based on the above step. Repeat the above step till all the required attributes for the product is selected.
Enter Value of the selected attributes.
If that product has needed serial number add serial number is