Product Variations
Open Variations tab, enter the variations as need of the product.
Variations
Product Variations are products vary in few parameters. It has different Price for each product variation with different SKU and/or GTIN.
Tip
A Garment Product - Towel - can have different colors. The variation product varies with base product only in these few parameters or Options
Variation Images
Add the variation images for the each variant products, so that store customer view the different images when selecting those variations on Webstore. Click the Images icon and add multiple images to one variation.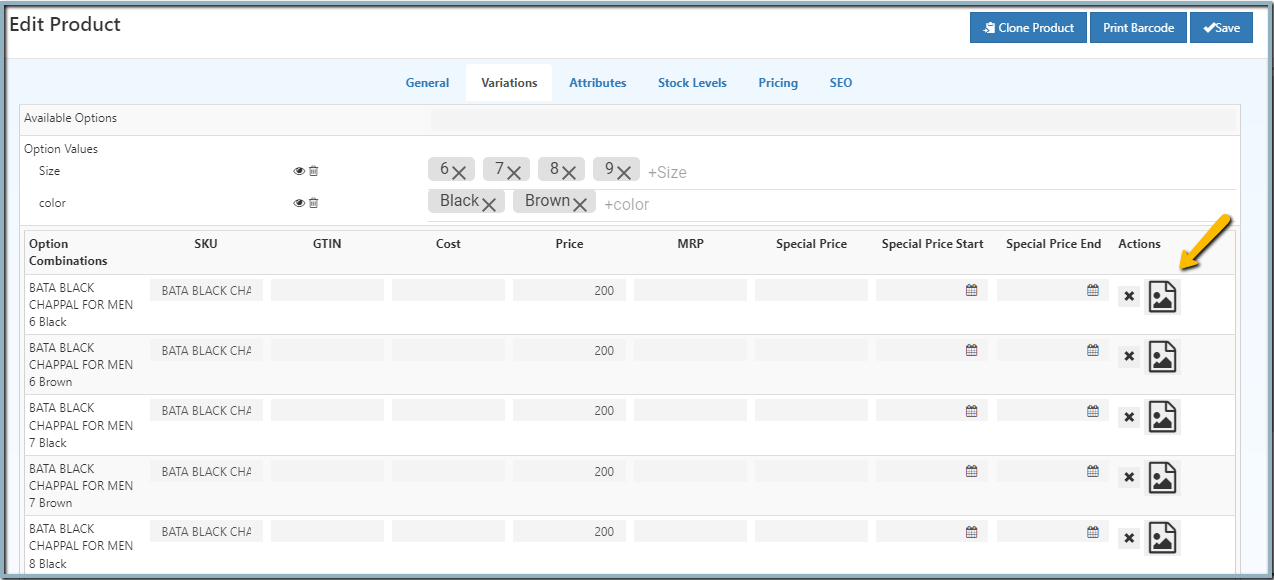 Images changed when choosing variant colors on the web store.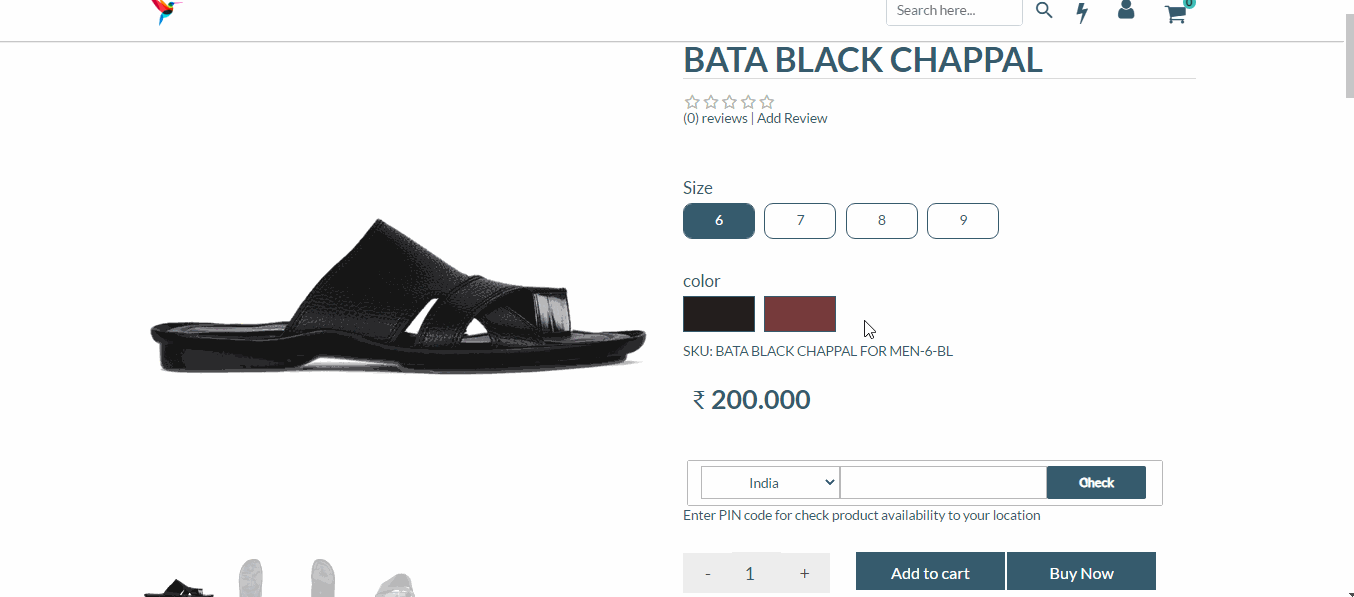 How to create a product Variation
Open the Advanced tab.
Select one of the product options in the Available Options. (Check Product Option)
Enter the option values for the option and press Enter Key.
Select as many options applicable to the product by repeating previous steps.
Option Values section will be shown - based on the options added for the product.
Tip
If a Color option is selected - enter Blue and press Enter Key, enter Red and press Enter Key
Configure display is used to configure how the option value to be shown to the customers. click eye symbol enter confiure text and colour.
Tip
The option value can be displayed as text value like Blue or as a colour (Blue Color) as required.
In the Product Variation section - select the product option combinations which are available for the product.
Set a cost for each variation.
Enter SKU, Cost, GTIN and Price of the product variation.
If the variation image is available, please update images for each variation.
Tip
Only few themes support images for variation product. Please check out theme description to understand the theme cabability. 10. Enter SKU, Cost, GTIN and Price of the product variation.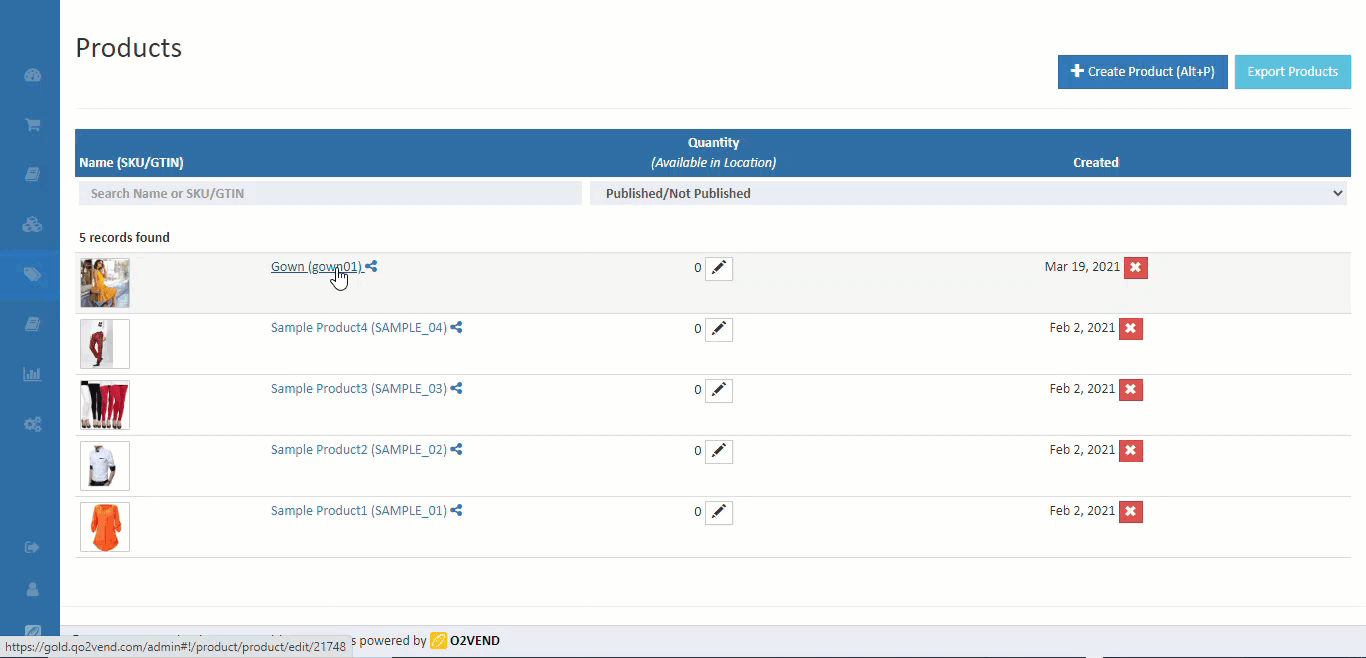 Alt Text
Add an alt text for variation products to follow these steps,
How to add a Alt text for an image
Click create or edit product details page.
Click the variant image.
Click the edit button of the images.
Add the good Alt text of your products in the alt text field.
Click the OK button.
Click the Save button.