Manage News Items
This section guide to create a News item.

News Items
The News Items is a list of the latest news stories or updated news of new products notification will send to your users.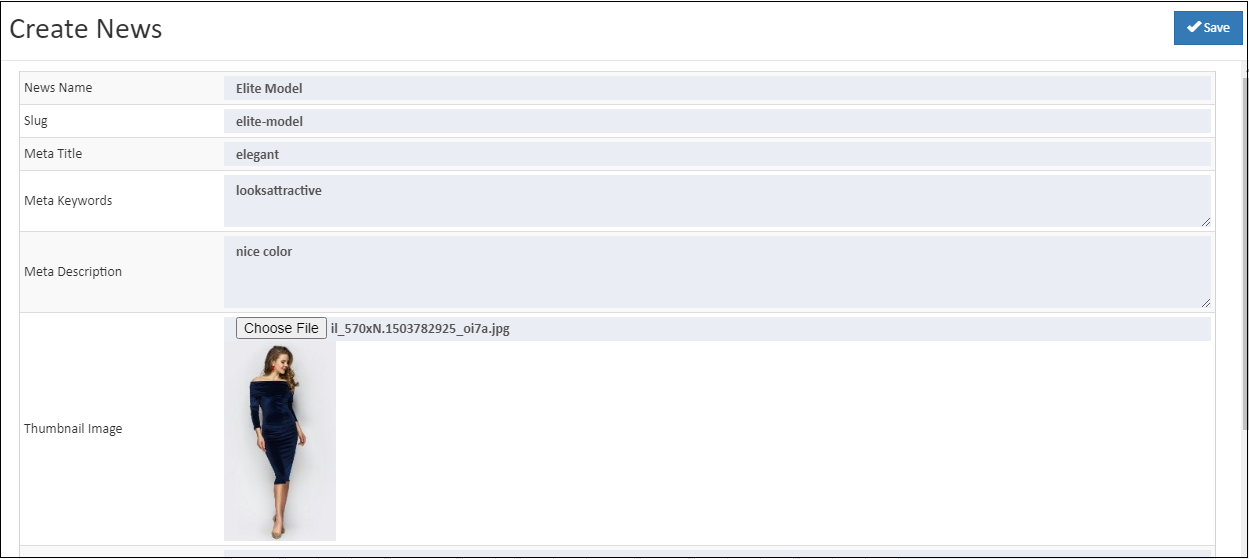 How to create news items
Open the Back Office.
Go to Content menu.
Click and open "Manage News Catagories"
Click "Create news items" in the top right corner.
Enter news catagory name and slug name.
Enter all of the needed details.
Press "Save" button.
News item name
Enter name of the news item and enter the slug name.
Meta Title
Meta Title is used to tell user what exactly your website is about, so that the user understands when he enters in your website.
Meta Keyword
Meta keywords are a unique keyword that customers can use to find products in the category.
Meta Describtion
Meta description is a brief description of what your page or post is about.
Thumbnail Image
Thumbnail is used as a face of the product. Click "Choose Files" button and select images files to upload.
Short Description

Write the short description of the news items.
Description
Write the description of the news items.
Is Published
When is published is enabled the specific news items are published.
Belongs to categories
when a news item belongs to selected catagory.