Page Header
In this section will guide on how to set up Page header to track all page visits by users on store owner website.
Ecommerce tracking allows to measure the number of transactions and revenue that store owner website generates. It helps to identify the flow of traffic, determine the pages with the highest conversion rates, and which pages are underperforming.
For example, a customer selects some items, adds the item to their cart, confirms, and proceeds to the checkout, but then for some reason, the sale never actually happens. Web analytics makes it possible for store owner to dig through the exact data to figure out what happened and how to correct their sales process to help for avoid this in the future.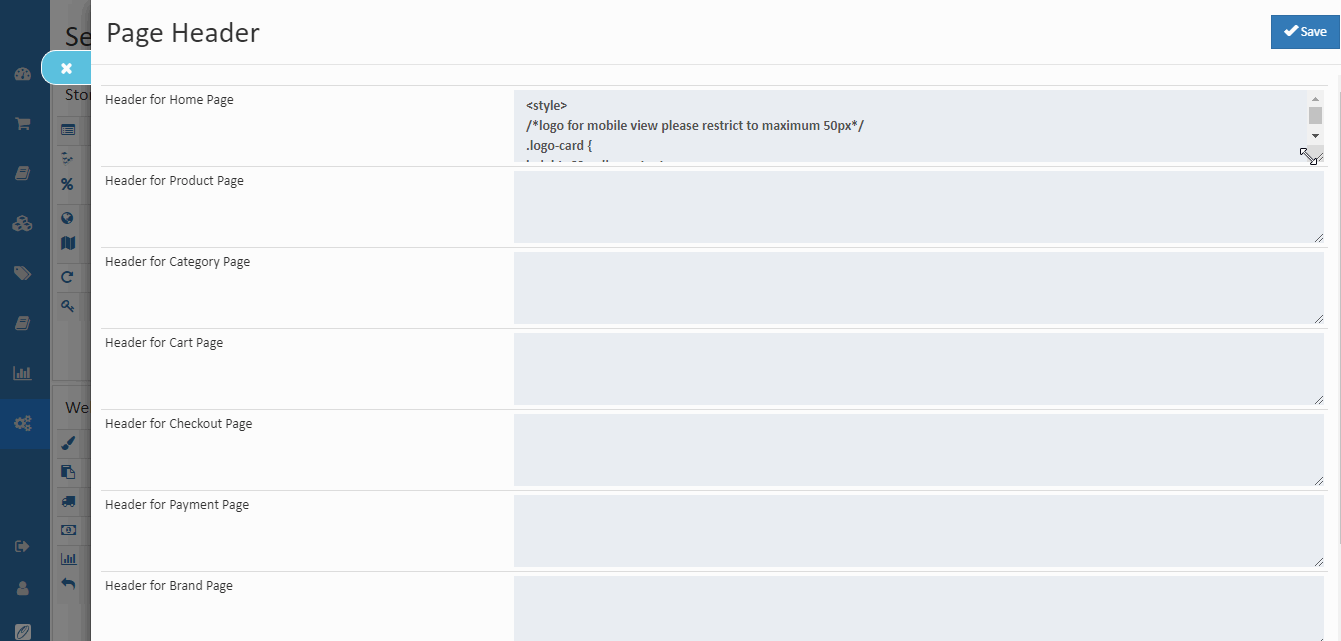 How to add page header
Open Back Office.
Go to the Settings menu and see Page Header in the web store content.
Click and open Page Header.
Insert the analytics code in this section. For example Hotjar
Our o2vend page header helps to insert a styles, google analytics, hotjar and html tag.
When you want to track site search results or catagory as events then it provides deeper insights into which specific products or category people looking for in your store.