Home Page Components
The homepage of your ecommerce site is the first step along the path to customer loyalty. You can create home page components go to the Back Office, select Settings and see the webstore components and click the home page components.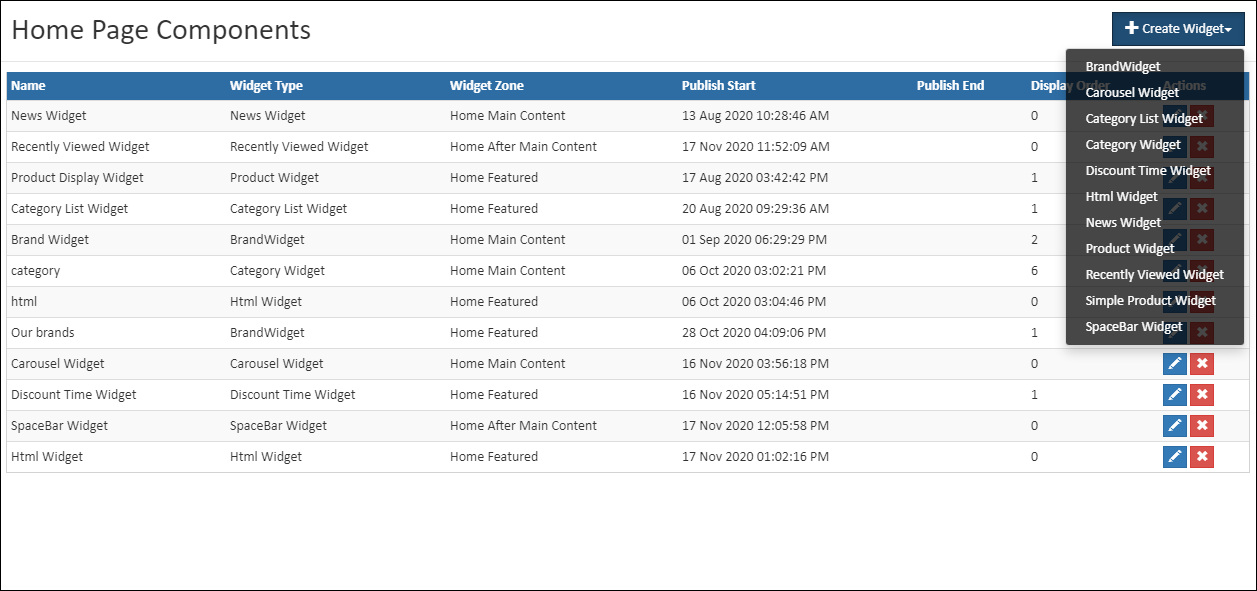 How to Create Home Page Components
Open Back Office.
Go to Settings Menu.
Select Settings
See the webstore components
Click and open Home Page Components
You can create any widgets in the list of widgets (If click create widget-List of widget is display)
Click Create Brand Button in the top right corner.
Enter the needed details.
Press Save button.
Carousel Widget
You can now create your own carousel widget. You can add images related for your brand that will display on your home page. You can add the link of the products or categories. You can display up to many slides on your carousel. Customers can interact with a carousel using the visible and easily select next or previous.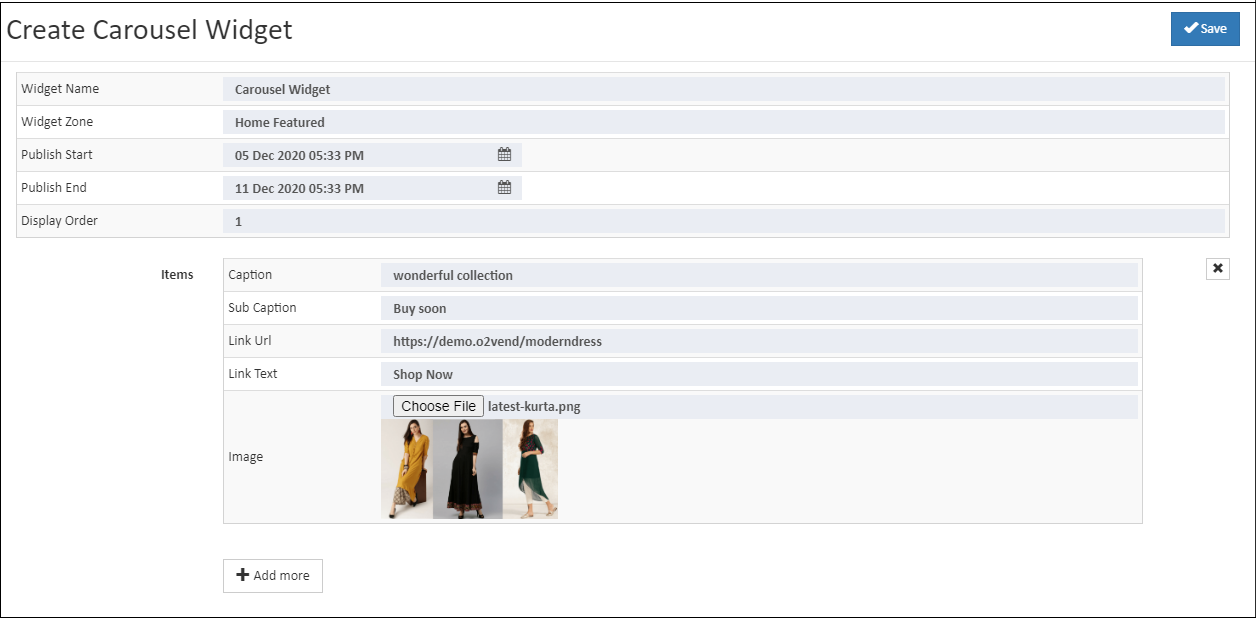 Category List Widget
Use this widget to display a list of categories on a home page You can also choose a categories list types on different styles. It gives beautiful looks for your home page.
Discount Time Widget
You can easily add a discount for product or categories in your store. Before you create a discount widget you should create a coupon. Display countdown clock base on your coupon.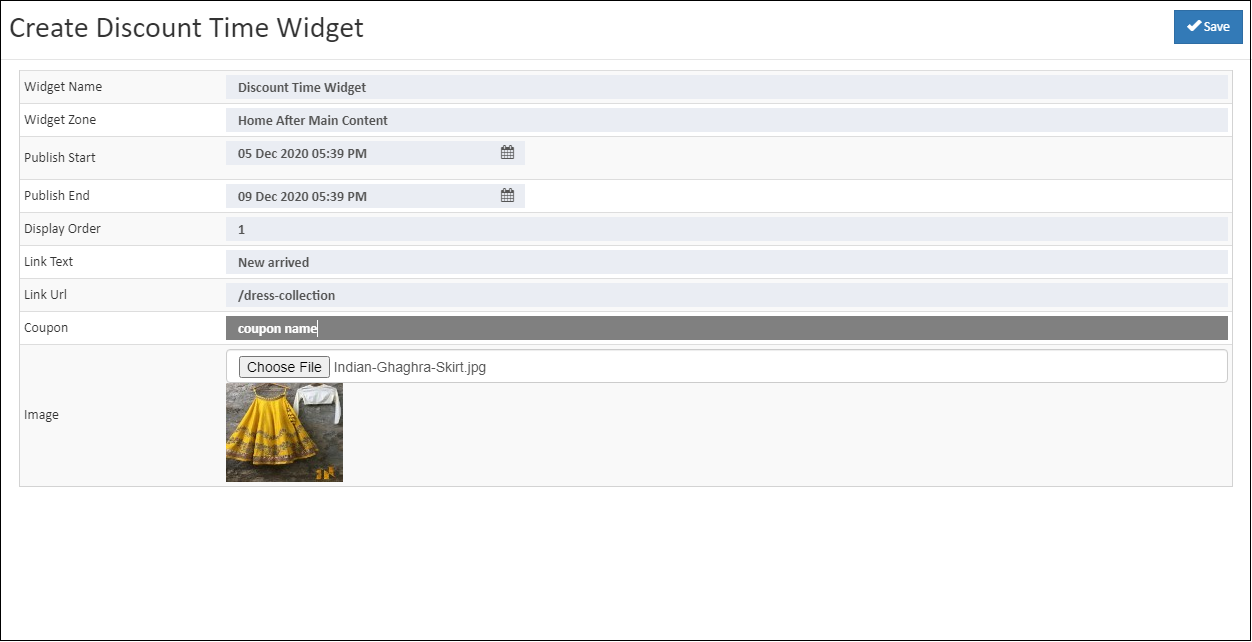 Brand Widget
The customer easily identifies the brand names if you show your brands on the homepage. Customer easily select their most loved brands. Click any brands it will go to that brand products page.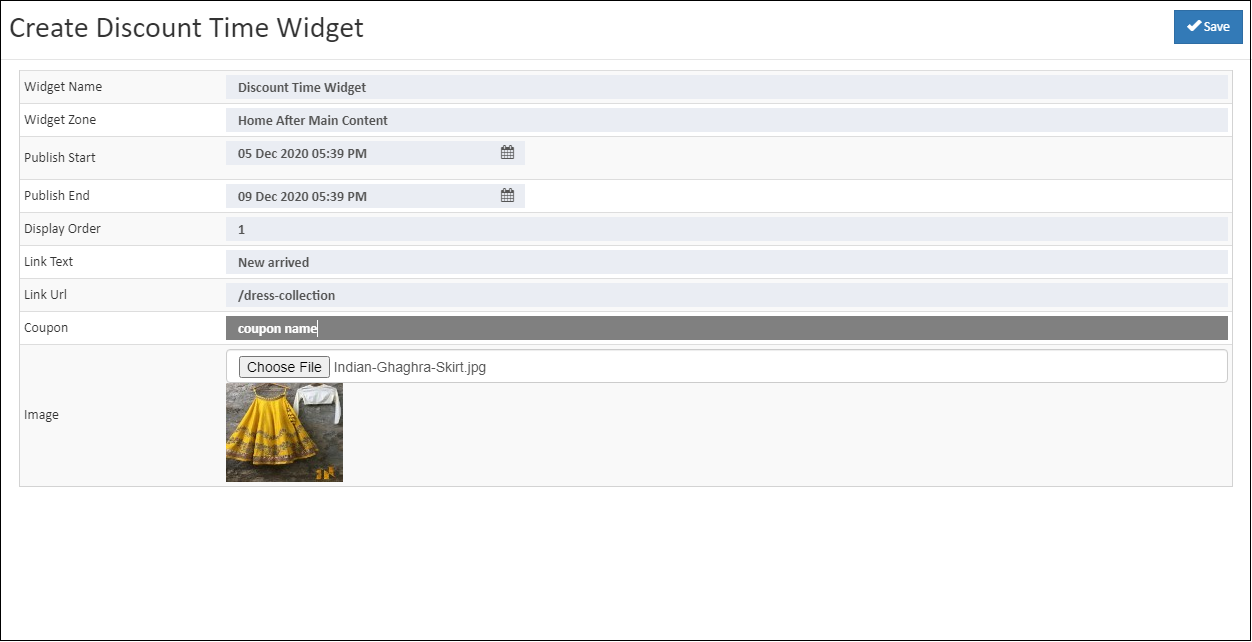 Category Widget
You can easily create a single category or subcategory on the homepage. The category widget displays a list of products that you have assigned into that category. You click the category widget it will go to the product page included in those categories.

News Widget
A news widget that highlights the latest products at your store. Adding a news widget can make a great addition to your webstore. Click the news widget the products author name and published on the date are shown.

Simple Product Widget
you can display various product types like hot selling, latest products, random products, new products or bestselling . This is the best way to show the more variety of products on sale. The customer can easily view and order their liked product when it will show on your homepage.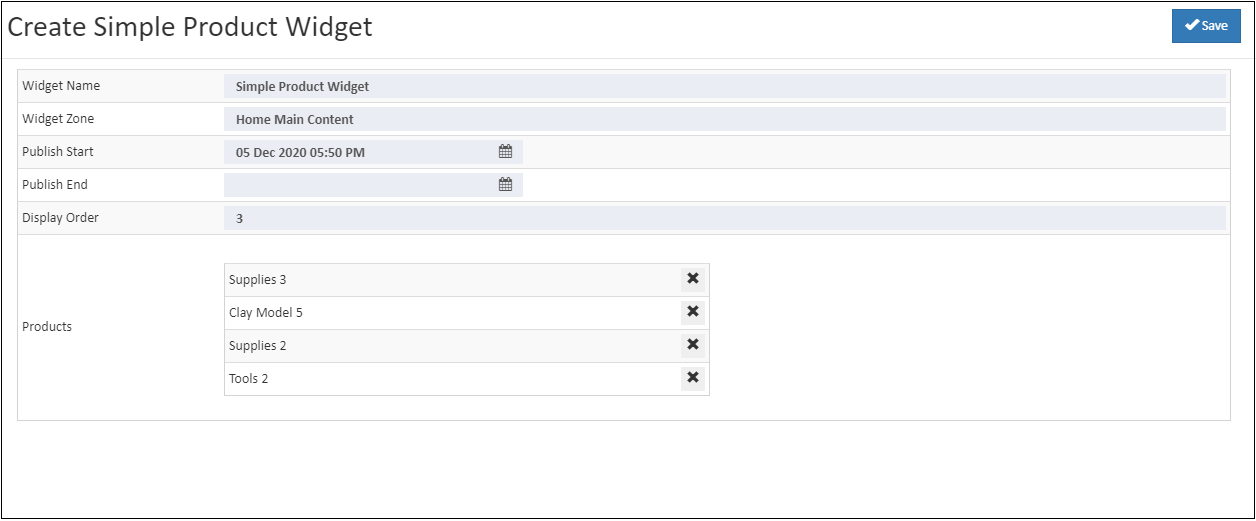 Recently Viewed Product Widget
Recently viewed product widget allows you to make shopping process at your store easier for customers. It allows customers keep an eye on all the products that they visited recently, which would help enhance the shopping experience of customers.

Spacebar Widget
Building customer trust, satisfaction and loyalty is a best goal for any business. If you want to show your web store trust and quality for customer you can choose the space bar widget. Add the best loyalty image for your store.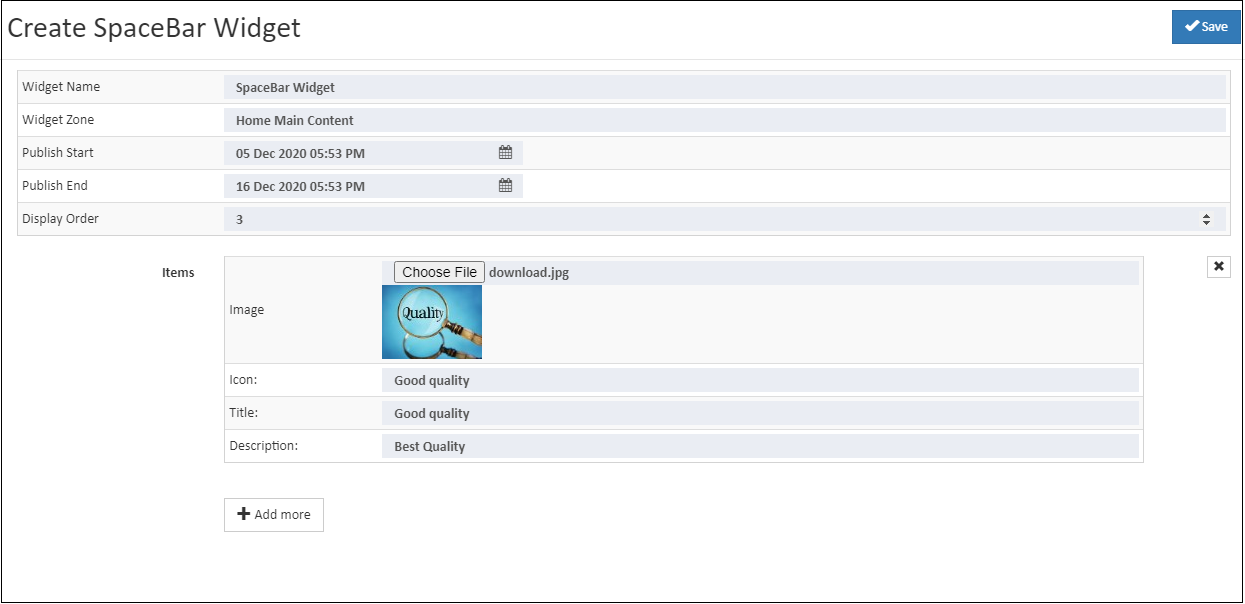 HTML Widget
The HTML widget allows you to add and edit the content of your store. You can impress your visitors to add the image or using the creative contents of your store.

Product Display Widget
Product display widget allows you to display a selection of any categories of products. If you click the view all link, all products are displayed included in a specific category. You want to sell a specific target product use the product display widget. It will increase the customers can view the all products.