Balance Sheet Reports
A balance sheet reports a companys financial position on a specific date, usually calculated at the end of the quarter or year. A balance sheet is often described as a snapshot of a companys financial condition. A standard company balance sheet has three parts: assets, liabilities, and ownership equity. The way finances balance is as follows; Assets = Liabilities + Equity.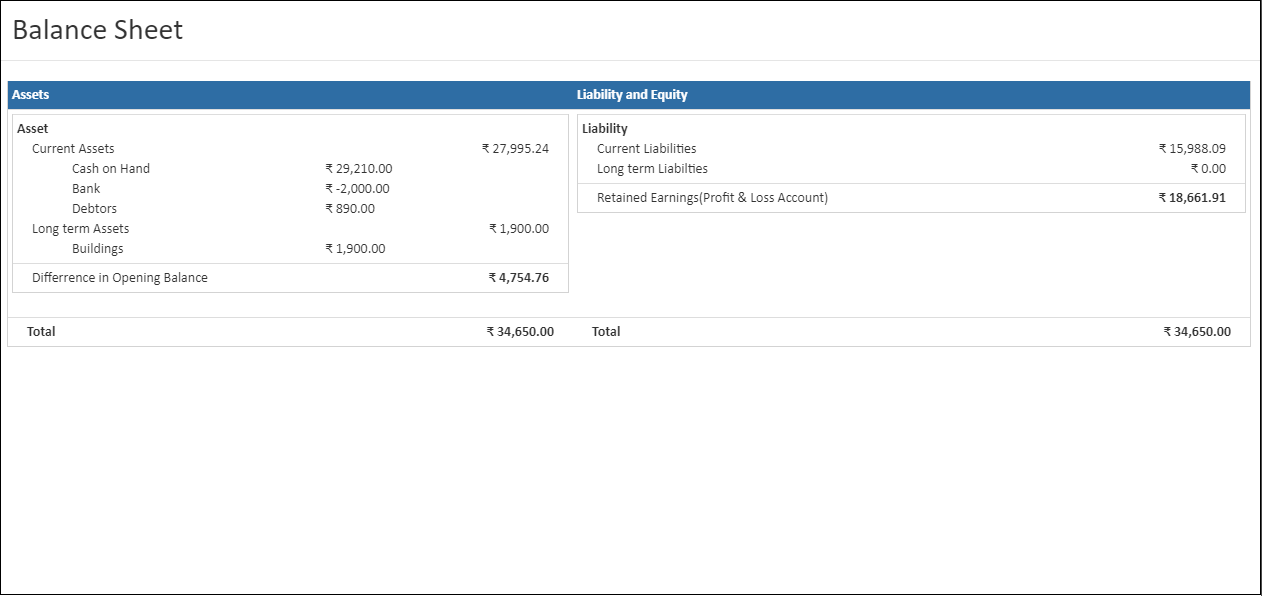 How to view the Balance Sheet Report
Open Back Office
Click Report Section.
See Other Reports
Click and open Balance Sheet reports.
When everything balances, all finances have been accounted for.