Setup Multiple Currency
In this tutorial, learn how to add multiple currencies to your eCommerce store so that customers from different countries can shop in their currency.
Currency
The O2VEND multi-currency feature allows the store owner to set up multiple currencies. This allows the customer to shop with the currency of their choice to the checkout process. The default price will be automatically changed when selecting a different currency.
How to create currency
Open the Back Office.
Go to the setting menu. See the Webstore section.
Click and open the "Currency" section.
Click the Create Currency button.
Enter the country id, convention rate, and decimal value.
Set Active is True.
Click the Save button.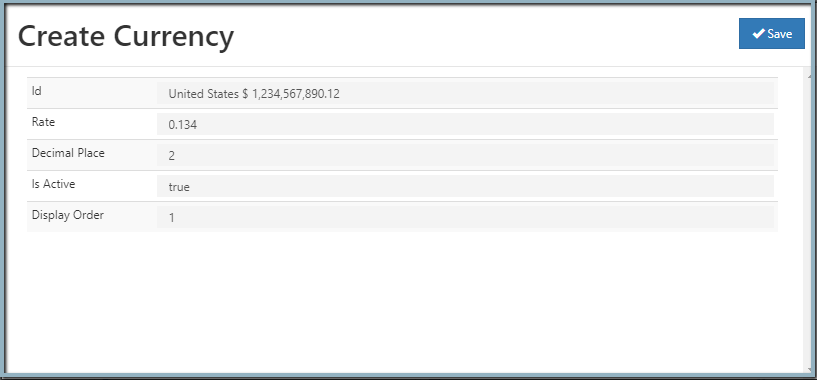 Country ID
Select the country currency name that will be displayed in the eCommerce store.
Convention Rate
Add convention rate for the selected country ID. For example, if the currency rate is 0.50 EUR. In eCommerce, when selecting the currency symbol Europe, it is multiple by 0.50.
Decimal value
Here select how many decimal places will be displayed in the online shop.
Active
To display or hide the currency in the eCommerce store, select True/false.
Display order
Display order used to display the currency list arranged as ordered.