How to setup Site Navigation in O2VEND
Main menu and Smart menu in O2vend
Main menu is very useful for businesses to showcase their products on the home page. It is the purpose for customers to see the products and categories with a quick search. It reduces the difficulty to search for their products.
How to Setup Main menu in O2VEND Store
List the number of parent categories and child categories in the below header of your store. It is useful to Quick navigate and provides customers to enhance the shopping experience.
Steps to setup Main menu: -
Open O2VEND Back office.

Go to Web Store Content and click Site Menus.

A menu popup appears there to click and open the edit icon in the main menu.

Add child menu below the Parent menu.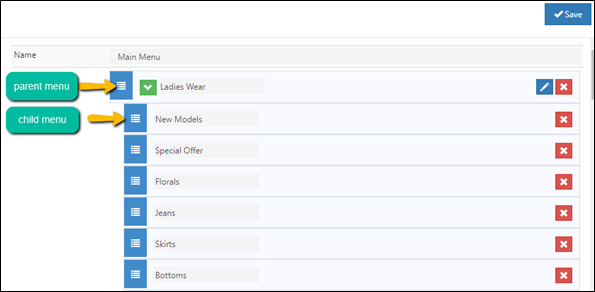 Set Is Published -TRUE.
Click Save button.
Add custom link: -
Custom links can be used as a call to action in marketing materials. Add link of your any web page or blogs, newsletter, customer can be able to view your site when it is added on your main menu header. Here steps as follows: -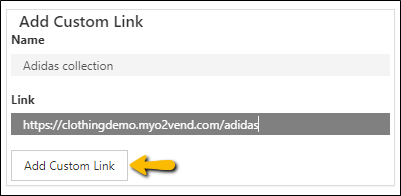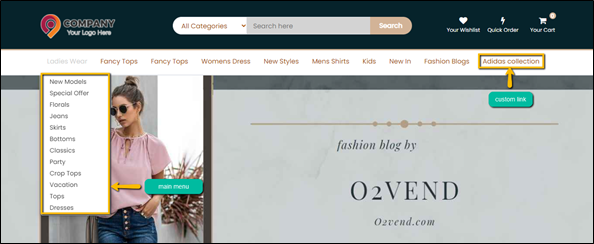 Admin can enable a main menu in the settings section. Add the categories, brands, pages, and blogs from the menu items. Customers easily to see the parent and subcategory menu on homepage header. Subcategory is the most specific filtered options on the homepage.
Smart menu option useful for show the categories include with the page.

How to enable the smart menu in the O2VEND Store
Smart menu provides a quick view of the store for online users to buy very fast and easy to go through the products. O2vend supports users to navigate and explore shopping through Smart Menu.
Easier to Customize:
The common menu has a long list of text one type of menu, when using smart menu admin can customize by category and subcategory name, brand name, pages, blog, color, and image to enhance the shopping experience of the customers.
Increase Sales:
Using smart menu customers feels a unique experience and makes it easy to search for products and get more sales for this quick view.
Steps to set up Smart menu: -
Click the main menu edit icon in the site menu section.

Set smart menu TRUE, then upload Image in the field and select Page in the list.

Set TRUE in the Show Subcategory field.

Click the Save button.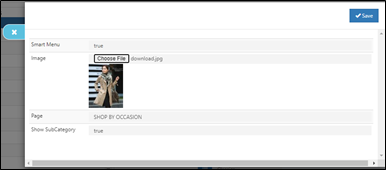 If subcategories need Drag and Drop the existing child menus or add menus from the Add menu items and set those menus below any Parent category.
At final set Is Published -TRUE.

If the smart menu is false it looks like default displays.